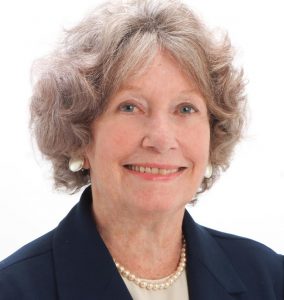 The Culver City Elks Lodge #1916 is kicking off August with activities that include their District Deputy Grand Exalted Ruler Judy Sutton's visit on Wednesday, August 2, starting with dinner at 6:30 p.m. There will also be a First Lady's Dinner a 6:30 p.m. hosted by Cindy Konkel in the Card Room. And as always on the first Saturday of the month (August 5) it's Ukelele time from 10:00 a.m. – 2:00 p.m. when the Ukes of Culver Ukulele Jam will be playing in the Patio. Come join in or just listen and enjoy! Elks members are justly proud of Bob Duitsman, who is the CaliforniaHawaii First Vice President, which means that next year he will be named State President, which is a first for the Culver City Lodge. The Elks Lodge is located at 11160 Washington Place, with parking behind the building.
Changes in City Hall's underground parking are coming up! The installation of equipment in City Hall is estimated to be operational on or about this Monday, July 31st. Parking rates at City Hall will be the same as the current downtown parking rates with the first hour free, and $1 for every 30 minutes thereafter up to a $12 daily maximum. Validations will be available for individuals conducting business and attending public meetings at City Hall. Validations will also be available – and provided directly by the Summer Music Festival producer – for guests at the concert series on August 3rd and August 10th. "Pay on Foot" parking control will not only be at the City Hall, but Watseka, Cardiff and Ince parking structures, too. All drivers who park more than one hour will be required to pay their parking tickets at kiosks located on P1 in City Hall and the first floor of the Watseka, Cardiff and Ince parking structures.
Have you seen a group of enthusiastic young tourists being shepherded around Our Town and obviously enjoying every minute of it? They're the student visitors from our sister city of Kaizuka, Japan, and they'll be introduced to the Mayor and members of our City Council in the Dan Patacchia Room prior to the city council meeting this Monday eve, July 31. Light snacks will be served, and the event is free and open to the public. Tell your friends and family, and help show our friends from Japan the hospitality of the people of Culver City. After that students are off to Kay 'n Dave's for dinner with their host families and members of the Culver City Sister City Committee. A farewell potluck dinner will be hosted by Mike "Mr. Culver City" Cohen on Thursday, August 3, then they'll return to Kaizuka, tired but hopefully happy!!
Here's a twist for this Thursday night's Boulevard Music Festival, starting at 7:00 p.m. in the City Hall Courtyard: It's described Classic Rock done acoustic with string quartet by "Led Zepagain," and how fun is THAT!!?! Gates open at 4:30 p.m. to spread out your lawn chairs and picnic blankets (the new parking "arms" may be open under City Hall, so think about that if you come really early, even with a validation from Boulevard Music). Not into picnicking? Reserved seats are available for $10.00 each at Boulevard Music, Sepulveda near Culver Blvd.
Looking for a change of pace or a way to stimulate your ongoing (or maybe not so ongoing) fitness program? Sign up today at the Front Desk at the Culver-Palms Family YMCA for their August Strength Challenge. Each day throughout August you'll complete a single set of an exercise on a designated machine in the Fitness Center. The number of reps performed and weight used will be recorded by a Healthy Lifestyles Counselor. Your accumulated score will be posted, and at the end, prizes will be awarded to winners. Here's the schedule: Monday — Lat Pull-down; Tuesday — Leg Press; Wednesday — Chest Press; Thursday — Bicep Curl; Friday — Triceps; Saturday — Leg Press; and Sunday — Shoulder Press. The Challenge begins Tuesday, August 1 and runs through Thursday, August 31. Sign up today at the Front Desk and get started on Tuesday. For more information please contact the Front Desk at 310-390-3604 or email [email protected].
From our local music master "Sonny B" comes word that this coming Sunday, August 6 his "U.S. 99" — Blues and Rock N Roll trio will be playing at Hinano, 15 Washington Blvd. in Venice from 4:00 p.m. – 10 p.m. Sonny invites all to "Join the fun as we turn this place inside out with Bob, Carlos, & Sonny. Well known for their burgers, this little joint just one block from the Venice Pier features Free Popcorn, Two Pool Tables, and a Full Beer & Wine selection."
Happy Birthday wishes go out this week to Mike Snell, James Limbaugh, Judy Potik, Steve Rizzo, Ale Fisch, Tom Tidwell, Brian Maisch and Alice Impliazzo . If you'd like your (or a friend, family member or neighbor's) birthday mentioned here, email us at [email protected] and we'll be happy to post it!