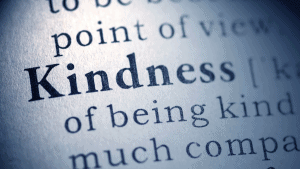 The public is invited to drop by a free Non-Profit Fair to meet with and learn more about the non-profit organizations that serve our residents and to find out how they can volunteer to help support these organization's activities.  This is part of the City's campaign to establish Culver City as a City of Kindness and to promote more civic engagement among our residents.
The Fair will take place on Saturday, August 12th from 11 a.m. until 2 p.m. at the Veterans Memorial Auditorium, 4117 Overland Avenue (at Culver Blvd.)  
The Fair is being organized by City Council member Jim Clarke and the Culver City Exchange Club.  According to Clarke, "The Fair provides an opportunity for residents to learn firsthand about some of the wonderful non-profit organizations which daily enhance the quality of life in Culver City.  It also provides an opportunity for residents to volunteer to become more involved with these organizations and their activities.  The City Council has made branding the City as a City of Kindness and increasing civic engagement as two of their top priorities and showcasing these non-profits and encouraging public participation will help achieve that goal."
Added the Exchange Club's John Cohn,  "The response to the Fair has been overwhelming by the non-profit community.  We have more than 45 participating non-profits organizations.  We completely filled up the Auditorium and have had to also utilize the Rotunda Room.  These organizations are eager to meet with our residents and tell their stories."
Earlier this year, Clarke and Cohn convened a meeting of non-profits to share information about each other, to find occasions to collaborate and to form a Culver City Non-Profit Network.  The idea of the Fair grew out of that meeting.  In future months, the Network hopes to hold leadership training programs, in conjunction with West Los Angeles College, to further enhance the effectiveness of our non-profit organization.  
Participating organizations include the American Paddle Tennis Association, AMVETS Post #2, AYSO-Region 19, Ballona Creek Renaissance, Boy Scout Troop 113, Culver City Christian Assembly, Culver City Interfaith Alliance, Culver City Education Foundation, Culver City Football Club, Culver City Historical Society, Culver City Presbyterian Church, Culver City Sister Cities Committee, Culver City Women's Club, Culver Palms Meals on Wheels, Culver-Palms Family YMCA, Didi Hirsch Mental Health Services, Exceptional Children's Foundation, Exchange Club of Culver City, Film Independent, Foster Care Counts, Friends of Culver City Animals, Friends of the Sandy Segal Youth Health Center, Grace Evangelical Lutheran Church, Greener Way Associates, Jazz Bakery, Jewish Vocational Services – LA, Kiwanis Club of Culver City, L.A. Goal, Love the City Thrift Shop, Mar Vista Family Center, Michelson Found Animals Foundation, Mom's Club of Culver City West, Newsong LA Covenant Church, No Limits for Deaf Children, Open Paths Counseling Center, reDiscover Center, Shoes for the Homeless, Sierra Club – West LA, St. Augustine School, STAR Education & EcoStation, U.S. Veterans' Artist Alliance, Unity & Diversity World Council, Venice Family Clinic, Walk n' Rollers, Wende Museum & Archive of the Cold War, West Los Angeles College, Westside Children's Center and Westside Regional Center
For more information, contact Jim Clarke at [email protected]