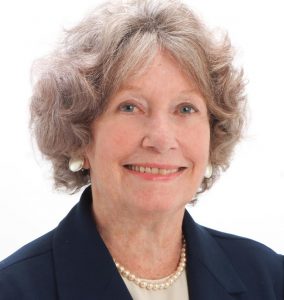 Yep, it's true: Culver City Rocks! (and with a ".org" added it's also the website for the Culver City Rock & Mineral Club) This Monday, June 12 the club's program will be "Agates of Arizona," starting at 7:30 p.m. in the Multi-Purpose Room at Veterans Memorial Auditorium. "Agates" will be presented by expert Pat McMahan, who has collected agates for 30 years, amassing over 8,000 polished agate specimens from more than 550 locations worldwide. He has collected in 15 of the United States as well as digs in Mexico, Argentina, Canada and Panama, and is a published author. The program is free and open to all rockhounds. Newest members of the club are sure to be there: Eyra Allen-Lucas, Tatiana Valentine, Sara Drew Grant, Kari Herring, and Max Heavenich-Vassilos. Parking and admission are both free, and there are sure to be refreshments!
Registration is open now for the Culver-Palms Family YMCA's swim classes, also for IttyBitty Sports, Parent & Child Water (Wet Tots), Youth Dance, Parent & Youth Play (Mommy & Me) and Parents Night Out. (The Jr. Clippers Youth Basketball program begins July 22, but be sure to register your child in time for the July 8 skills assessment, to be held at Culver Middle School. For more information contact Sports Director Lamondo Greer at (310) 754-4972, or drop by the Y, 4500 Sepulveda Blvd.
From Exalted Ruler Tom Konkel, of the Culver City Elks Lodge comes word that they are "… looking forward to our Flag Retirement Ceremony at our Open Meeting on Flag Day, Wednesday, June 14th. We have invited some veterans, and Emblem Club will perform a flag folding demonstration. If possible, some Boy Scouts will perform the 'Historical Flag Ceremony' and the Eagle Scouts will assist in the Flag Retirement Ceremony." The meeting begins at 7:30 p.m. at the Lodge, 11160 Washington Place.
The Culver City Parks, Recreation and Community Services Department wants to make sure that you know that the Summer 2017 session is just around the corner! Don't miss out on enrolling in swim lessons, or fun and enriching Recreation Classes, or unique summer camps such as YSE Youth Sports Camp, Coast 2 Coast Irish Soccer Camp, The Skateside Skate Camp, and many more. Visit http://www.culvercity.org/live/community-neighborhood/parks-recreation-culture/recreational-activities for more information and to access their online brochure and online registration through the Active Network. OR you can simply call (310) 253-6650 for more information, or drop by the Parks, Recreation & Community Services office at the rear of the Veterans Memorial Auditorium. (And don't forget to check out the summer full of "Teen" Camp (4th-6th grade), probably so-named because it's headquartered at the Teen Center, featuring a Wednesday field trip each week to places like the LA Zoo, Knott's Berry Farm, Raging Waters, Angels Baseball game, etc.)
Grace Lutheran Church is once again kicking off summer for local kids with its usual high energy offerings: Two camps are filled but there are still some openings in the following: From June 19-July 7 will be Musical Theater Camp for kids ages 9+, who'll then be staging "Only 45 Minutes from Broadway" (a laugh-filled "42nd St." style plot) on July 7, 8 and 9; "Park 'n Play Camp" (ages 6+), a busy day of arts, crafts, singing and playing in the park from July 17-21; Vacation Bible Camp, July 31-August 4 for ages 4+, titled "Hero Central – Discover your strength in God!". Early bird discounts end on June 15 (aftercare is also available, as well as a sibling discount of $10/child). Call (310) 559-1027 to see if there are still openings left. Grace Church is located at 4427 Overland Avenue.
It's "Walk With a Doc" time again – the third Saturday of the month (that means this Saturday, June 17) will see folks gathering near the playground at Veterans Memorial Park read to enjoy a comfortable hour's walk. At 8:45 a.m. Dr. Sarah Carpenter will speak on "Preparing for Healthy Travel," followed at 8:50 a.m. by a warm-up led by fitness counselor Brandon Webb. At 9:00 a.m. the walk begins through (as Dr. Jeffrey Penso puts it) "….pleasant, century-young Culver City."
Did you happen to see the photo on the front page of the Los Angeles Times last Friday of folks in "a Culver City bar") watching the Comey hearing? Did it look familiar? It may have to some: it was our own TattleTale Lounge, and proprietor Roger Lowell says Jim Comey is sure to drop by any day now!
June gloom birthday greetings go out this week to Jerry Chabola, Sonia Karroum, Oliver de la Torre, Daphne Yemofio, James Arthur, Robert Leport, James Knybel, Douglas Walker, Max Heavenich-Vassilos, Felice Ganz, Amy Hyde, and Wilbert Williams. If you would like your (or a friend or family member's) birthday celebrated here, email us at [email protected] and we'll be happy to post it!