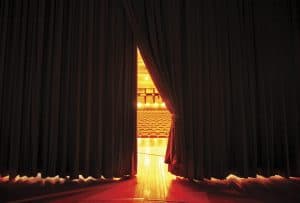 Java Gala IX, our ninth annual benefit and celebration of AVPA, takes place at the Kirk Douglas Theatre TOMORROW, Saturday, June 3, at 8pm. This production is produced in partnership between the AVPA Foundation and the Center Theatre Group.
The Reception begins at 7pm! Complimentary dessert and non-alcoholic beverages will be available. There will also be a cash bar. Enjoy live music by the Jazz Combo, an exhibition of original student art, and bid on silent auction items!
After last year's celebration of 20 years since AVPA's founding in 1996, the program has continued to win accolades for its work. The entire program was recently recognized as a California Gold Ribbon Exemplary Arts program, one of only 17 in the entire state. The music program was also recognized with a GRAMMY Signature Schools Enterprise Award.
Make it a night out in Culver City! Have dinner at Rush Street or City Tavern – show your ticket and 10% of the bill goes to AVPA!
Don't forget to order the "Java Cocktail" – a special creation for our Java patrons at both restaurants!
All seats are reserved! Click to here to buy tickets now! www.centertheatregroup.org/tickets/kirk-douglas-theatre/guest-productions/java-gala/