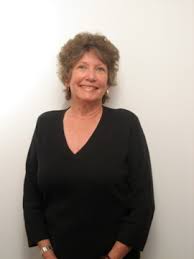 Feel like biking a few miles? How about to Vancouver? The Culver-Palms Family YMCA's doing a February Fitness Challenged that starts this Wednesday, February 1, where the goal is cycling 1,257 miles up the coast to Vancouver in 28 days. In the Cycling Room. At the Y. It may not be too late to sign up, so give it a try: Your individual miles pedaling (you'll be assigned to a team of four) will be recorded and combined, and teams' progress will be charted on the big map in the hallway. Winning teams will receive a prize. To see if you can still register, call the Y at (310) 390-3604, or drop by the front desk at 4500 Sepulveda Blvd.
So many activities for folks 50 years and older are available at the Culver City Senior Center, 4095 Overland Avenue (Just make sure you've joined for the year 2017 and get your parking pass). For example, the "Sony Sunday" movie for this month will be presented this Sunday, February 5 at 1:00 p.m. In "The Magnificent Seven," where the desperate townspeople of Rose Creek employ protection from seven outlaws after the town falls under the deadly control of industrialist Bartholomew Bogue. It's a terrific remake of the 1960's movie and stars Denzel Washington, Chris Pratt, Ethan Hawke and Vincent D'Onofrio. There is also a Movie Nostalgia program, "Karaoke Friends," Tuesday movies, Sing Alongs, Health Seminars, Art Classes, Financial Workshops, physical therapy advice, and trips to terrific sites. Office hours are 10:00 a.m. – 1:00 p.m., Monday, Wednesday and Friday – call (310) 253-6708. (The February trip sale lineup starts at 8:30 a.m. this Wednesday, February 1, but you need a current membership card – $13.00 plus $5.00 per parking pass for the calendar year)
This coming Saturday, February 4 1t 10:00 a.m., hula on over to the Culver City Elks #1917 to play, listen and learn all about ukuleles. The Ukes of Culver will have lessons and jam sessions and individual performances from those who'd like to take the stage. Beginners are welcome as are any that might be interested in this fascinating instrument. This takes place the first Saturday of each month, and the Elks Lodge is located at 11160 Washington Place.
Now is the time to consider hosting an international high school student from one of our sister cities during the 2017-2018 school year! We speak from years of experience hosting and maintaining contact with many of our then-young-teen visitors. Our Sister Cities include Kaizuka, Japan; Uruapan, Mexico; Iksan City, Korea; and Lethbridge, Canada, and we're finalizing plans for a new city in Sicily, Italy called Capo d'Orlando. Keep your eyes and ears tuned for announcements regarding dates of this summer's programs by joining the Culver City Sister City Committee. Contact president Sonia Karroum at [email protected] for details or visit www.culvercitysistercitycommittee.com. Students describe the High School Homestay Program as a 'life-changing experience' while host families and communities report stronger ties to their sister city, along with the benefit of learning about diverse perspectives and cultures right in their own homes.
As we go to "press," Saturday marked the last homeowner information meeting for the ten Habitat for Humanity LA homes being built in Culver City. Meetings were held throughout January and applications are due on this Tuesday, January 31 by 5:00 p.m. For more information, though, visit HABITATLA.ORG. Unlike other Habitat build projects, there are three different affordable housing levels offered: low income, moderate income, and work force. As a result, more people are eligible to apply (The homes are 1,300 sq. ft. with 3 bedrooms/2baths, located on Globe Ave.)
Let the ramen wars begin! Tentenyu will be opening shortly on Main Street at the site of the former Wich Wich, and Ramen Roll (formerly PicnicLA) had a soft opening for lunch last Friday at Duquesne and Culver, with dinners starting possibly this week. We hear that they have "…kickin' Gelato too!")
More about our Culver-Palms Family YMCA: How about circling this date on your calendar: Saturday, February 4? From 8:00 a.m. to 7:00 p.m. stop by Café Bolivar (in not-so-far-away Santa Monice) for one of their delicious specialties, and they will donate 25% of the bill to the Culver-Palms Family YMCA Annual Campaign. Café Bolivar is known as fresh, casual, organic, made to order, fast good, chill, friendly, and passionate, all of the above. They feature coffee and tea specialties, soup, salads, sandwiches, and Caracas style arepas fresh to order: black beans, albacore, premium ham, mango slices, grilled chicken breast, mozzarella, pulled pork, melted gruyere & chorizo, and flank steak. Café Bolivar is located at 1741 Ocean Park Blvd, Santa Monica, 90405, a couple of blocks from Santa Monica College. The Y's Annual Campaign raises funds exclusively for financial assistance, so that all families in the community, regardless of income, can access the resources necessary for living an active, healthy and connected life. We love our Y!
Thawing out enough to enjoy birthdays this week are Jim Gilbert, Robert Brotman, Steve Willing, and Paul Gomez.If you, a friend or family member have a birthday coming up and would like to see it posted here, let us know at [email protected]!