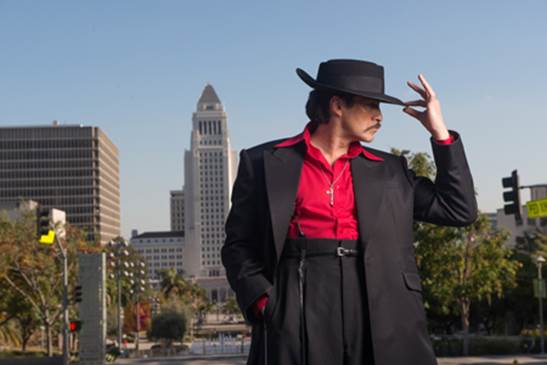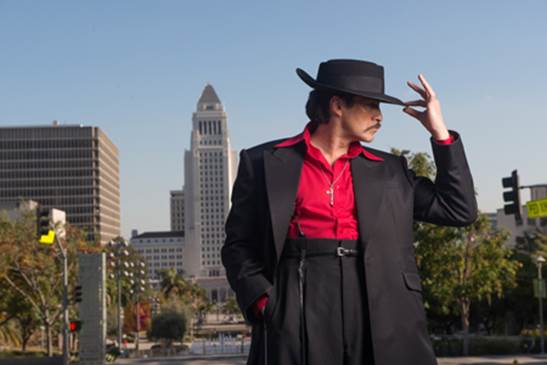 International stage and screen star Demian Bichir takes on the look of an icon for the Mark Taper Forum's upcoming revival of "Zoot Suit," opening February 12, 2017; previews begin January 31.  Bichir, who with an array of stars helped announce the Oscar nominees this week, is fulfilling a dream by appearing in "Zoot Suit." He is taking time off from his busy film schedule to work with "Zoot Suit" writer/director Luis Valdez.
"It's a tremendous honor to be able to portray such an iconic character of modern American theatre. I grew up dreaming of playing El Pachuco when I was a young member of the National Theatre Company in Mexico City. Having the opportunity to work with legendary director Luis Valdez represents my biggest challenge in the theatre to date. These times couldn't be more perfect to present this play to a whole new generation of theatre lovers," said Bichir.
Nearly 40 years after its world premiere, the original creator Luis Valdez will once again fill the Taper stage with a company of 25 actors, singers and dancers weaving fact and fiction together as they portray the events surrounding the infamous 1942 Sleepy Lagoon murder in Los Angeles. Filled with heart, sly wit and the infectious songs of Lalo Guerrero, "Zoot Suit" remains an urgent portrayal of the clash between generations in a Chicano family, the rifts between cultures in America and how racism and injustice can haunt a city and a society.
Tickets to "Zoot Suit" are available by calling (213) 628-2772, online at www.CenterTheatreGroup.org or at the Center Theatre Group box office, located at the Ahmanson Theatre. Tickets range from $25 – $99 (ticket prices are subject to change). The Mark Taper Forum is located at the Music Center, 135 N. Grand Avenue in Downtown L.A. 90012.
Photo by Luke Fontana.