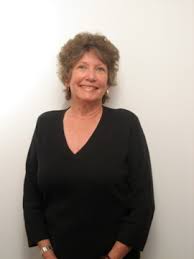 The Culver City Education Foundation has welcomed four new Board Members: Jose Casarez, Rebecca Danelski, James Harris and Nicky Marble van Dam have already begun working with the CCEF's continuing board, raising funds to support great educational opportunities for all CCUSD students. CCEF's Board of Directors includes teachers and parents, some whose students have long since graduated, but whose commitment to CCUSD students remains as strong as ever. The Board is led by an Executive Committee comprised of President Wendy Hamill, Executive Vice President Beth Stewart, Treasurer Rich Hibbs and Secretary Aileen Zeidman.
Need to sit back and relax a little after the Saturday, September 24 Centennial frenzy? The Helms Bakery District is inviting you to visit Helms Walk for the last of their 7th Annual Sunset Cinema Series, "Star Wars: The Force Awakens," 7:15 p.m. – 9:30 p.m. You're invited to come by early to shop, grab a bite, or get your movie snack to go. They provide plenty of chairs, so bring your friends and neighbors for free fun under the stars. (Valet parking is also free, at Helms Avenue and Venice Blvd.) The ROSIE bus will be there from 4:00 p.m. – 7:00 p.m. with a special party-karaoke, where guests can sing along to their favorite songs as they order desserts (frozen yogurt, popsicles, etc.) before the movie begins.
Coming up this Wednesday, September 21, popular locals' "Mystic Knights Trio" will be playing at Gaby's Mediterranean, 7:00 p.m. – 10:30 p.m. (Gaby's is nearby in Palms at 10445 Venice Blvd.) They'll be playing a variety of rock 'n roll, blues, soul, and R&B. Speaking from experience, the food is delicious (and reasonably priced), the music is super, plus you can bring your own wine. All ages will enjoy the patio atmosphere and music.
Did they do this when you were in school? The speaker at last week's Culver City Exchange Club meeting was Lisa Schuness, a 3rd Grade Teacher at Linwood Howe Elementary School. Ms. Schuness teaches a Science Project involving trout. The SM Wilderness Fly fishermen provide the equipment and the fry (small fish). The students raise their trout for 2 – 2½ months. During that time, they study the life cycle and anatomy of the trout as well as the ecosystem they live in. The students then take a field trip to an area in LA County to release them in mid-March. She asked for the club's help again this year to fund the bus needed for the trip. She also invited any or all members to accompany the trip to see the children's involvement.
Grace Lutheran Church members and friends are looking forward to their annual Rally Day Picnic set for this Sunday, September 25 in Carlson Park, beginning at 12:30 p.m. There'll be a BBQ and games and chatting under the trees. All are invited to get acquainted or re-acquainted!
Newest among Culver City restaurants with aggressive names (e.g., Cannibal, Hatchet Hall, Blaze, Pitfire, etc.) is Destroyer, chef Jordan Kahn's (Red Medicine, French Laundry) coffee shop, now in soft opening mode in the Hayden Tract, featuring breakfast and lunch dishes. According to the L.A. Times, "Destroyer, whose name references a comet, is a tiny, 16-seat breakfast and lunch space in the Hayden Tract, an industrial zone turned design district known mostly for its experimental architecture. The café is counter service only, with a menu that changes daily." Destroyer is located at 3578 Hayden Ave.
A Dr. Martin Luther King, Jr. Celebration Committee has been established to help the City in the organization and production of the Annual Dr. King Event and to stimulate community interest in the event through community involvement, advertising and volunteer opportunities, and to continually explore ways to improve the event and provide for greater enjoyment for residents. Would you like to be a part of this? The Committee's next meeting is this Wednesday, September 21 at 7:00 p.m. in the Culver City Senior Center's Room C77. The CCSC is located at 4095 Overland Avenue, corner Culver Blvd.
Culver City's going vertical, this time at 5800 Bristol Parkway in Fox Hills. Architect Ken Gensler and real estate group IDS are bringing together a new "coworking office space" titled Culver City Creative (or C3) at Culver Pointe. It's already under construction, rising seven stories with a 280,000 sq. ft. "vertical creative office campus." (Each floor has 38,000-45,000 square feet of leasable space) Interesting note: visit www.CulverCityCreative.com and hit "Live Cam & Updates" and you can view and keep track of its construction!)
Among those winding up September with birthdays are celebrants Mayor Jim Clarke, Agnes Agzarian, Chris Shi, Liz Leshin, and Franne Einberg. If you'd like your (or a friend or family member's) birthday mentioned here, just send the information to [email protected]m and we'll be happy to post it!