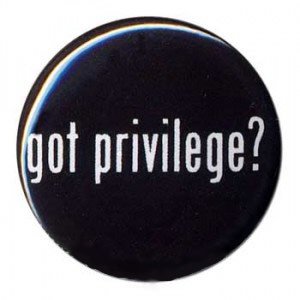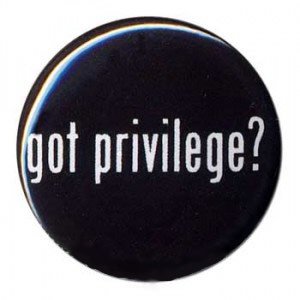 Now that the City Council has changed the parking on Farragut Drive to be just like the parking on the surrounding streets, the residents who made this their crusade must accept the legal shift. But the fact remains that once privilege has been conferred, the bump down to equality feels – not just like a loss of status, because it is a loss of status – but like actual oppression.
When special status, for so long enjoyed as status quo, is removed, being treated like everyone else seems degrading. The challenge that these residents have fought against so bitterly is very real to them. Emotions are not logical. But handing your perspective over to your emotions can be very problematic to to people who are looking at the same set of facts, and not feeling those emotions. Data does not alter with any amount of enthusiasm. It just is.
It often seems to me that what happens in Culver City is a smaller reflection of what happens everywhere. Because of the high emotional tone of corporate media, people are looking at the same set of facts and coming to utterly different conclusions. Those who are looking at a loss of privilege – the practically exclusive male right to hold office, the overwhelmingly white power structure in our country – are furious over this push toward equality. Large parts of the U.S. are looking at this, and there is a very large sense of outrage. A woman running for President? Unimaginable. To them, equality feels like oppression.
I think of the lists of "black firsts" that are publicized during Black History Month, and note that many racists might have to stop eating peanut butter. If they knew more history, they'd need to change their minds or go hungry.
In the state of California, we are in a different place. We have had many women in elected office for years, although still not in equal numbers. We have, in SoCal, more than a few elected officials of color. Plenty of voters in states at our latitude are looking at a person of color in the office of President, and coming up with the most absurd and insane ideas as to why he should not be there, because it is impossible for them to see someone with his complexion exercising political power. Emotion has logic held hostage.
How to communicate over this gulf?  Every opinion is based on a set of assumptions. When they are not your assumptions, they may be surprising – or even shocking. But when you take the time to listen – and it helps if you can listen long enough and deep enough so that someone feels they have been heard – you can reflect. As a discussion, not an argument.
I think that logic will prevail, if only because it's less pliable. Imagine the world we can live in when everyone's ideas are useful, when all effort and intelligence is valued, and no one is singled out as better than or less than because of a traditional privilege or a historic disadvantage.
Already, I have heard someone say how great it was to be able to park on Farragut Drive for just five minutes while dropping kids off for school. They had no inkling of the council ruling, the lawsuits or the high tide of emotion ebbing away.
Somewhere, there is a voter,  enjoying a peanut butter sandwich.  For all the logical reasons.