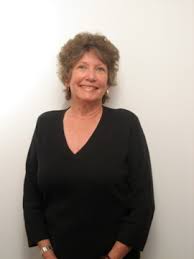 Culver City Rotarians are welcoming former member Carmen Portnoy back into the fold! Carmen, who was a member of the local club for many years, has chosen to return to her home club, Culver City Rotary. She's sure to be attending the Wednesday September 7 meeting, 12:15 at the Culver Hotel, which will feature a video presentation by Sylvia Whitlock on Leadership and Diversity.
Last chance in August to enjoy the music of the "Mystic Knights Trio" (American Roots & Blues) is this Wednesday, August 31 at Gaby's Mediterranean, from 7:30 p.m.—11:00 p.m. Gaby's is "Culver City adjacent" at 10445 Venice Blvd. Dave, Roger, and Sonny play there every Wednesday, and take it from us – take a bottle of your favorite wine (no corkage) and enjoy the family-friendly music and food on the patio.
Want to enjoy a special party-karaoke system where guests can sing along to their favorite songs as they order their desserts before an open-air movie starts? Helms Bakery District's Sunset Cinemas will feature action films on four Saturday nights in September, starting with "Raiders of the Lost Ark" this Saturday, September 3rd. Chairs will be provided for the free screenings, and ROSIES Foundation will be bringing the ROSIES Bus to Helms Avenue from 4:00 p.m. to 7:00 p.m., featuring an exclusive Frozen Yogurt sandwich from The Bigg Chill and Enjoyer Popsicles. Both of these products are made available from ROSIES partners who support their mission to create employment opportunities that empower people with diverse abilities through professional development and social enterprise.
Lots of new youth programs happening at the Culver-Palms Family YMCA, all designed to make sure that kids have a great time developing skills, building confidence and making new friends. Fall Session I Classes start this Monday, August 29. The Youth Dance program offers Pre-Ballet & Tap (3–5 years old), Ballet (6–9 years), Hip Hop (6 years and older), and Mommy and Me Tiny Dancer (4 years and younger). Dancers perform in a recital twice a year. Itty Bitty Sports is designed for kids 3–6 years, focuses on developing motor skills, listening and social skills, body coordination, teamwork and sportsmanship. Class meets Mondays & Wednesdays at 3:30 p.m., and Saturdays around midday. Two upcoming basketball programs will emphasize improved ball handling, shooting and one-on-one defense. Throughout the program your child will discover the importance of teamwork, that sharing the ball produces winning teams. The Basketball Clinic runs four Saturdays, September 10, 17, 24 and October 1. Boys and girls 6–9 years meet 10:00 a.m. –11a.m., and boys and girls 10–13 years meet 12 noon –1:00 p.m. The Jr. Clippers Youth Basketball for boys and girls 3–14 years begins with Skills Assessment on October 8. League play runs eight Saturdays, October 22–December 17. Registration is open now for both basketball programs. You can sign up on line by visiting www.ymcala.org, or call Lamondo Greer, Director of Sports & Recreation at the Y, (310) 390-3604 or, better yet, stop by the branch at 4500 Sepulveda Blvd.
Culver City employees have a nice long weekend coming up: City Hall is closed on Friday, September 2 (closed every other Friday in light of their 10-hour workdays) through Monday, September 5 – Labor Day! (This includes no street sweeping on Labor Day.) Enjoy it, folks!
Lots going on in preparation for the beginning of the Culver City Centennial Celebration! Opening Day on Saturday, September 24 will feature a parade beginning at 9:00 a.m. at Vet's Park and ending in Downtown Culver City with a giant block party. Various food stations, info booths and merchandise vendors will be located in downtown – and The Culver Studios will open their front lawn for picnics. There will be live entertainment as well as fun for the kids (provided by the Culver-Palms YMCA). It will be a most festive way to kick off our year-long celebration. Make sure your club, organization, school, scout troop, church, or neighborhood council joins the march – and contact www.culvercitycentennial.org for information about the year-long celebration!
Grace Lutheran Church will be having just one service (10:00 a.m.) this Sunday, September 4 in honor of Labor Day weekend. Check with your church or spiritual center – others who usually offer multiple services may also be changing their schedules.
Have you visited Playa Provisions restaurant at the end of Culver Blvd. in Marina del Rey? If you haven't give it a try; it has multiple menus and banquet areas, great beachy feel and Top Chef Brooke Williamson has put together some great menus. Coming up this Sunday, September 4, though is a special event – an "End of Summer BBQ" from 12:00 noon – 5:00 p.m. There'll be a bounce house for the kids and a DJ plus great cocktails and The Stone Hop Wagon to help say a goodbye to summer!
Happy "Is Summer Almost OVER?? Birthdays" to Julie Lugo Cerra, Mallory Low, Cristina Alexander, Dr. Bob Montgomery, Michelle Moreno, and Jin Jin Mayberry. If you'd like your (or a friend or family member's) birthday mentioned here, just send the information to [email protected] and we'll be happy to post it!