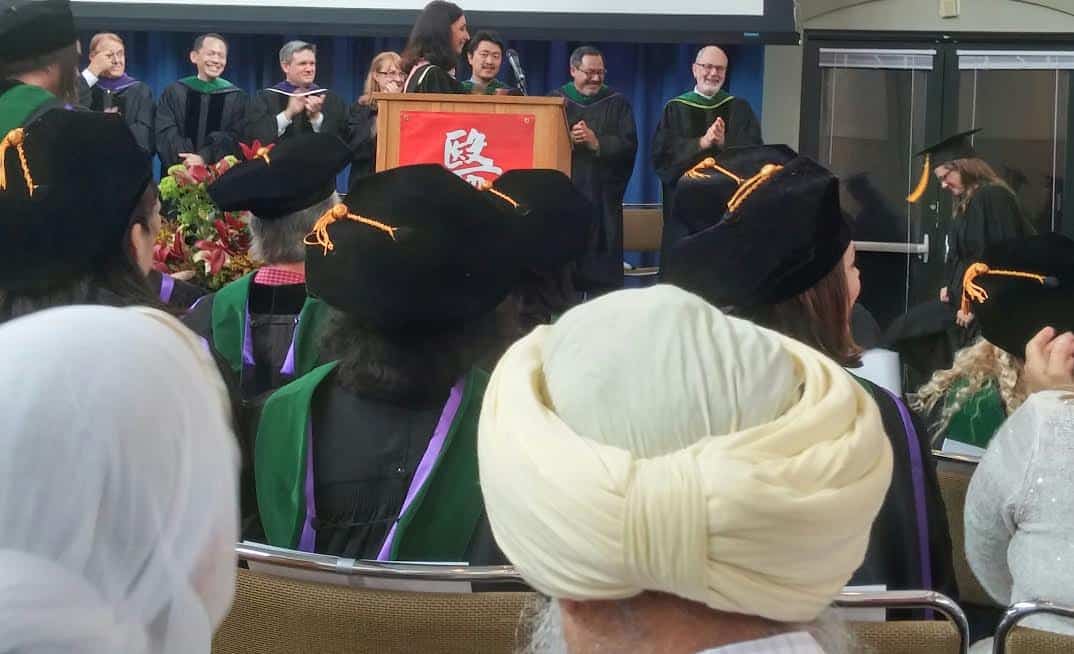 Culver City has a great focus on health with Yo San University of Traditional Chinese Medicine, whose first class of eight students started in 1989. Their largest class yet – 70 students – have now graduated into practice.
Yo San offers masters and doctoral degrees for its 200 students.
The graduates were awarded Master of Acupuncture and Traditional Chinese Medicine or Doctors of Traditional Oriental Medicine at UCLA's Grand Horizon Ballroom this spring were the largest class in the university's 27-year history.
"We are proud of our traditions and our history of teaching traditional Chinese medicine," said Daoshing Ni, who with his brother Shing Ni, started YSU to honor their father, a traditional medicine master in China. The family has been practicing acupuncture and Chinese healing arts for 28 generations, he said.
Yo San students come from around the globe, said university President Lois Green. They create a unique diversity on the campus on West Washington Blvd. While they study the arts of acupuncture and Chinese Medicine, said to be the art of foretelling and preventing illness before disease sets in, they practice their new skills in the Community Clinic, which is open to the public.
"You are legal doctors and trained healers now," said Marvyn Perez, professor and speaker for the MATCM graduating class of 50. The founder congratulated the berobed graduates and offered advice on their future in practicing the many-thousands-of-years-old Traditional Chinese Medicine. "I wish you a light heart," he said.
Yo San University is at 13315 West Washington Blvd and can be reached at 310.577.3000 or www.yosan.edu.