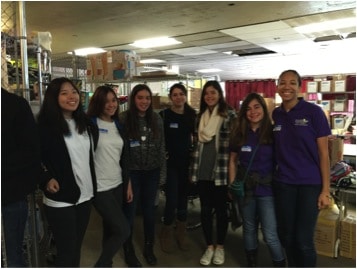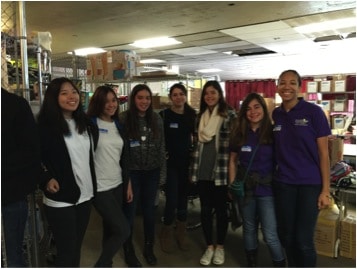 Children's Hospital Los Angeles Junior Ambassadors is a program that started in 2012 and includes students from ages 5-18. They help raise money for programs at CHLA such as the Heart Institute, Child Life program, Literally Healing program and many more. The club is also involved throughout our schools and communities by addressing the issues of pediatric health.
In addition, they actively take part in various events throughout the year like the Junior Ambassador Conference, Speaker Series, and the Junior Ambassador Celebration. During the holiday season, they volunteered at the hospital for the Holidays from the Heart program. Holidays from the Heart is a program where the junior ambassadors and CHLA staff adopt a family in need and give them the necessary gifts for Christmas.
Since 2014, CCHS students have helped two families make their holiday season even brighter by donating toys and household goods. This school year, the CCHS club has raised close to $1,000 with the ultimate goal of reaching $3,000 by June.
CHLA Jr Ambassadors has participated in bake sales, Spring Fest, the Farragut Fall Festival, CCHS Club Tailgate, and has raised money through an online fundraising page.
Students join this club for a variety of reasons: some are interested in the medical field career and others want to become more involved with their community.
"I feel the need to give back and help lead others in a supportive program like CHLA Junior Ambassadors, so now I'm the president of a high school club meeting every week to discuss new ideas with students," said student Lauren Seberos. "I'm extremely proud of my club members and what we have accomplished so far. I hope to do even greater events in the future because we are the future of tomorrow."
The club is currently collecting new books to be donated to children in the hospital. A list of requested books can be found on the high school's webpage. Donations can be dropped off with the receptionist at the high school. Only new books can be accepted, but the club is also accepting gift cards from Barnes & Noble. Details are available on the website at cchs.ccusd.org/apps/news/article/538904
CCHS students volunteered at Children's Hospital Los Angeles during winter break and helped wrap gifts and organize clothes for the Holidays from the Heart program. We also helped bring in donations people brought in and helped the hospital staff in sorting toys.
Students in picture from left to right: Kali Kishi, Katy Engel, Athena Rodriguez, Jazmine Prieto, Emily Johns, Maraisa Glass, Lauren Seberos.
– Culver Currents