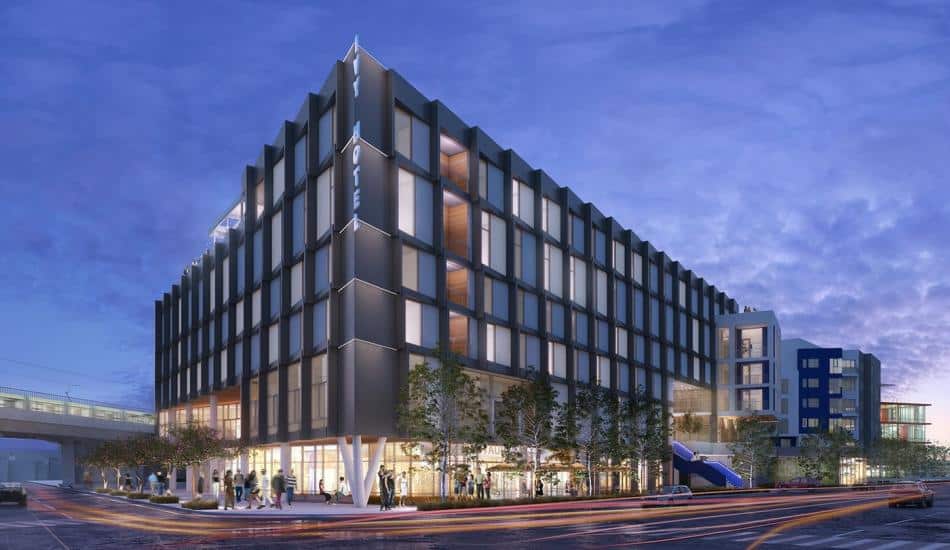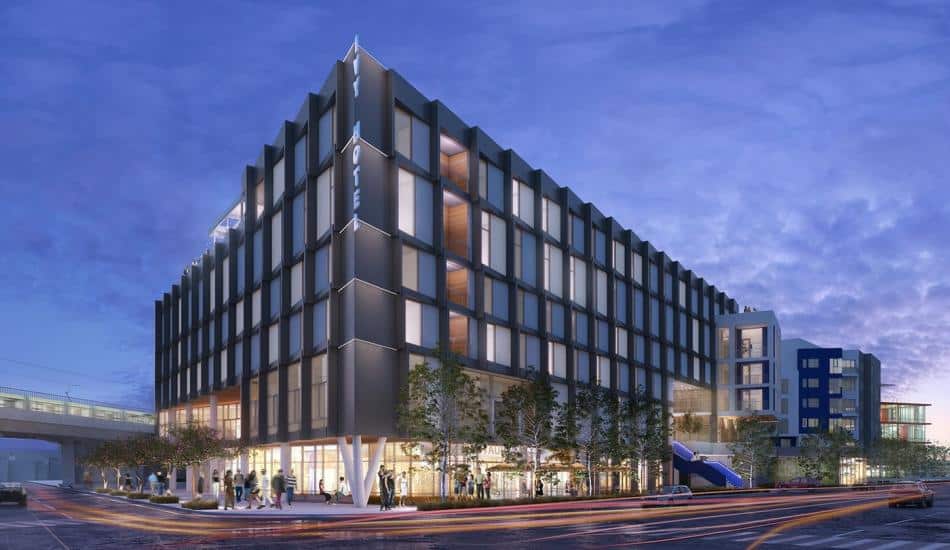 With the progress of the Expo Line extension to Santa Monica comes a big reveal for the giant new mixed-use project set to rise on the parking lot next to the parking lot at the line's current terminus in Culver City (on National between Venice and Washington). Citing a website for the development, Urbanize LA says we can expect 500,000 square feet of "creative office space, luxury residences, boutique hotel and an open park" on the 5.2-acre site.
The Cunningham Group will be hosting a community meeting in regard to their rising development as another chance to learn about the project, ask questions and voice concerns.  Thursday, January 7, 2016 from 6:00 p.m. – 8:00 p.m at the Helms Design Center at 8745 Washington Blvd. Culver City, CA 90232

The project is planned for the five-acre property adjacent to the Culver City Expo Line station on the northwest corner of Washington and National Boulevards. In 2012, Culver City led an extensive creative planning process to activate the area around the Expo Line. Once the City's ideas were finalized, a Planned Development Zone was adopted and our Project Team was awarded the opportunity to implement Culver City's concept for this site. 

At this meeting, the developer will share updated project plans, which have been refined over time based on feedback during the first two community meetings.