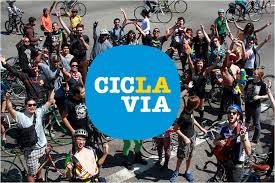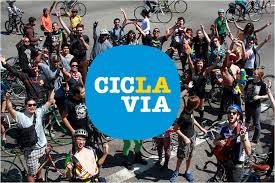 Culver City Bicycle Coalition will be hosting the bike valet at the CicLAvia, August 9 and we need your help!
CicLAvia – Culver City meets Venice Beach – is going to be huge! It's the biggest open streets event in LA, bringing 100,00 people through Culver City as they explore the route by bike, foot, scooter… anything but a car. The Bike Valet is a great opportunity for CCBC to serve the community and reach new members, but we need your help to make it successful.
We'll be staffing the bike valet next to the Culver Hotel, 9400 Culver Blvd, Culver City, CA 90232. Please check out the sign up sheet and pick a slot that's convenient for you. Bring friends and family too. Time spent helping counts for community service hours, so be sure to spread the word. If you are a member of Our Time Bank, you will be given time credits – just make a note next to your name on the sign in sheet.
Note: All volunteers will get a brand new CCBC t-shirt!
To volunteer, visit our online registration page: HERE
CicLAvia
Sunday, August 9
9 a.m. – 4 p.m.