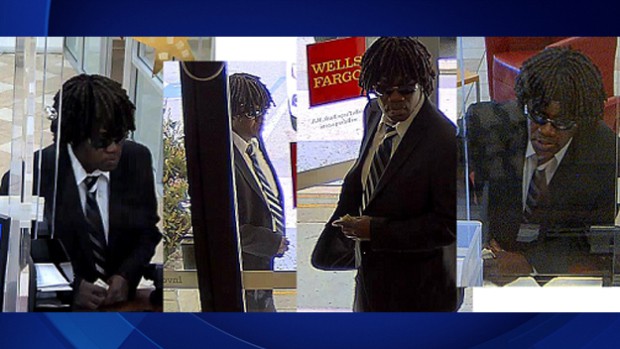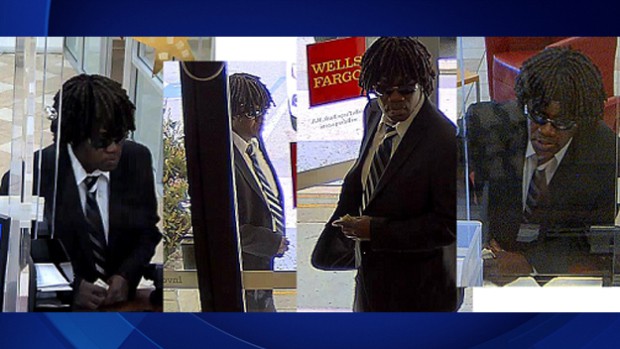 Authorities circulated images of a man Friday who tried to rob three banks, two in Culver City and one in Los Angeles.
All three robberies happened Thursday – two in Culver City at a Bank of the West branch, 9735 Washington Blvd., and at a Wells Fargo Bank branch, 10011 Washington Blvd., and at a Wells Fargo branch, 11116 Palms Ave. in Los Angeles, FBI spokeswoman Laura Eimiller said.
"During the robberies, the suspect demanded cash in various denominations," Eimiller said. "According to witnesses, the suspect made a gesture suggesting he had a weapon under his coat. The suspect also made verbal demands for cash and threatened to harm a female victim in one of the banks if his demands were not met."
In each case, the man fled on foot before receiving any money, she said.
He was described as black, in his early 40s, between 5 feet 10 inches and 6 feet 2 inches tall and between 180 and 200 pounds.
He can be seen in surveillance images with dreadlock-style hair and wearing a black suit, striped tie and sunglasses.
Anyone with information about the suspect can contact Los Angeles or Culver City police or the FBI.
– CBS News