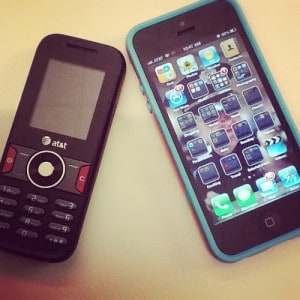 The holidays are upon us and with the gift giving season in full swing, many households will receive new electronic gifts.
Out with the old, in with the new… but what does OUT really mean? Old computers, cell phones, batteries, nail polish and many more surprising items cannot simply be thrown out with the garbage. These items are considered Household Hazardous Waste (HHW).
To help residents identify HHW, Culver City Public Works Environmental Programs and Operations Division has put together an informative and helpful residential webpage dedicated solely to HHW with a list of common household items, videos, brochures and posters to download.
Residents can check out all the details online on how to dispose of HHW, why it is important to dispose of it properly and where to go once these items have been rounded up at home. Residents will even find a practical list of homemade alternative household product recipes!
Visit www.culvercity.org/Government/PublicWorks/EnvironmentalPrograms/hhw.aspx to learn more about HHW and view the dynamic video by acclaimed host Joel Green from "Curiosity Quest Goes Green" in Culver City. Let's keep this holiday season clean and free of pollution.
(310) 253-6400 – www.culvercity.org