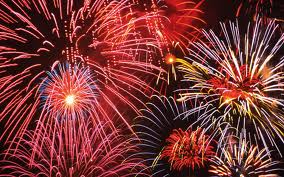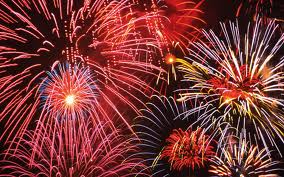 After a year of absence, the Culver City Exchange Club's annual 4th of July Fireworks Show will resume at West Los Angeles College on the evening of Friday, July 4. Gates open at 4:00 pm and fireworks begin at dusk.
In prior years, the event was held at Culver City High School. However, construction last year and this year at the high school necessitated a change of venue.
As in years past, guests are welcome to bring a picnic basket and a blanket. Because the main seating area will be artificial turf, chairs with sharp edges are prohibited as are pets, alcoholic beverages and smoking. There will be plenty of food vendors including local favorites like Santa Maria Barbecue, Jackson Market and Tub's Chili. Starting at 6:00 pm, Rob Canove and Playback will entertain the crowd with their classic rock stylings. Raffle tickets will be sold for prizes such as a big screen TV, an aerial tour of Los Angeles, and a luxury hotel stay. Games and attractions for the kids will also be there.
Grandstands seating is available on a first-come, first-serve basis. Handicapped accessible seating and parking are available.
Suggested donation: Walk-ins – $5 per person and $1 for children under age 6. Drive-Ins — $5 per person in the vehicle to a maximum $20. Parking is limited so carpooling is encouraged. Show admission is included in the parking fee.
The Exchange Club donates proceeds from this event to the community in the form of grants and scholarships to deserving students and local organizations such as the Culver City Unified School District, the Culver City Youth Health Center, The Culver-Palms Family YMCA, and the Booster Clubs at all Culver City schools.
For more information, visit CulverCityFireworksShow.com.