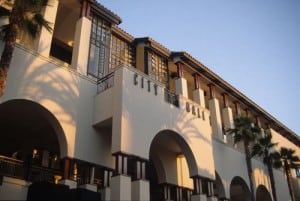 Here are some highlights from the City Council meeting of February 24, 2014. At this
meeting, the City Council:
• Received a Presentation in Honor of the 50th Anniversary of the Sister City
Relationship between Culver City and Uruapan.
• Presented a Certificate to Cultural Affairs Commissioner John B. Williams
in Recognition of His Donation of a Baby Grand Piano for use at the
Veterans Memorial Building.
• Received a Presentation on the Drought Emergency as Declared by the
Governor of California from Representatives of the West Basin Municipal
Water District and Golden State Water Company.
• Approved the naming of a seat in the Mike Balkman Council Chambers in
Honor of Culver City resident Kay Lyou.
• Received and Filed the Fiscal Year 2013/2014 Mid-Year General Fund
Budget Monitoring Report and the General Fund Financial Forecast, and
Approved Proposed Budget Amendments.
You may view a complete web cast of the entire meeting by visiting
http://www.culvercity.org/agenda.aspx. The next City Council meeting will be held
on Monday March 10, 2014 at 7:00 PM.