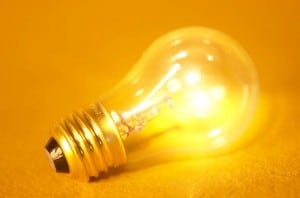 As I begin to write this letter, I am filled with emotions. I am so very sad. My children, a son, age 12 and my daughter, age 9 have discovered ice-skating and have been thriving in every way while taking lessons at The Culver City Ice Rink. To find a sport that both of my kids enjoy and can do together is quite significant and rare. I treasure our times at The Culver City Ice Rink. My children have gained confidence, physical strength, grace, endurance and poise.
Meeting our Culver City friends at the rink feels like coming home. We belong. We are safe and we are all there together, some of us skating and some watching our kids as they glide along, happily practicing the new tricks and skills they are learning.
I am only one of hundreds of parents who will be missing this magical, wonderful place right in our own neighborhood of Culver City. My family is relatively new to the world of skating, and yet in the past year, my kids have grown to be confident skaters and we feel like a part of The Culver City Ice Rink community.
I am devastated, sad, angry and heartbroken to think that our beloved Ice rink will be closing it's doors forever. Where will the hundreds of local Culver City kids go to feel this warm, safe, loving sense of belonging? Where we will find the magic and joy that this rink has provided for over 50 years to the residents of Culver City? How can we, as a community, allow this to happen?
If we can unite together to solve other issues, certainly we can unite together once again to save this precious and valuable Culver City institution. The Culver City Ice Rink matters. It matters to all of us. It is a safe place for our families to come together, to skate, to dream, to be free from the pressures of our overly stressful, technology filled lives.
I implore you, as citizens of Culver City to care. As a mother, I ask you to help. Help the kids of Culver City. Help The Culver City Ice Rink to remain the safe haven that it has always been. It is a unique and magical place. If you have never been there, visit today and see for yourself the joy and beauty that is right in your back yard. See for yourself the happiness, vitality, energy and fun that is created as hundreds of people glide around the ice, losing themselves in the motion, music, and flow that skating provides.
Let's band together as a city, as a community, and as families to save The Culver City Ice Rink. Let us demonstrate to our children that they matter. That the "bottom line" is what's best for them. Surely, we can work together to create a solution that can save this historical treasure. We must protect The Culver City Ice Rink and keep it alive for all the future generations of skaters that have yet to discover the joys of skating. Culver City is a community that works very hard for families, for children, and for our neighborhoods. The Culver City Ice Rink is a one of a kind oasis. If we allow the rink to close, it will be a monumental mistake that will hurt our community deeply. Hundreds of families will be affected, jobs will be lost, and our children will miss out on the benefits of all that the rink provides.
Please care. Please take action. I am speaking as a mother, as a neighbor and as a Culver City resident. Our community needs to save The Culver City Ice Rink. We need to act now. We need to do the right thing. Please don't let shortsightedness, greed, and corporate pressure win. Let us, as citizens of Culver City show that we do care, and that we have pride in The Culver City Ice Rink. The rink belongs to all of us. Let us protect it, for Culver City, for our children, and for the future Olympians that have yet to take that first step upon the ice. Dreams come true and lives are enriched at The Culver City Ice Rink. We must do everything that we can to keep our neighborhood Ice Rink alive, open and successful.
Thank you, sincerely, Susy Porter