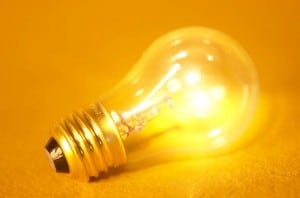 December 5, 2013
Mr. Mark Nechodom, Director
California Department of Conservation
801 K Street, MS 24-01
Sacramento, CA 95814
Subject: Culver City Invitation to Hold an EIR Scoping Meeting on Well Stimulation
Dear Mr. Nechodom:
The City of Culver City appreciates the Department of Conservation's (DOC) efforts to host Scoping Meetings throughout the state in the upcoming weeks to gain community input on the Environmental Impact Report for statewide well stimulation activities. On behalf of the City Council of the City of Culver City, I would like to invite the DOC's Division of Oil, Gas, and Geothermal Resources (DOGGR) to conduct an EIR Scoping Meeting in our Mike Balkman Council Chambers at City Hall in the City of Culver City.
Culver City is centrally located on the Westside of Los Angeles County, and part of the country's largest urban oil field is located here. DOGGR's last hearing in Culver City was very well attended and demonstrated the strong public interest in this topic. Culver City residents and those who live in the surrounding areas would welcome the opportunity to provide their input, as the proposed regulations are highly relevant to this region.
City staff has reviewed DOGGR's Scoping Meeting schedule for the EIR. Perhaps it would be practical for Culver City to be the host location on January 7, 2014 from 3 pm to 7 pm, when the DOC's staff is in Southern California. We believe that based on the requests we have received from our residents, DOGGR's presence in Culver City would be greatly appreciated.
We are pleased to offer the use of the Council Chambers at no charge to the DOC. Our City Hall also offers accessible parking and is conveniently located near the Metro Expo Light Rail Station and local bus lines.
Culver City would welcome the opportunity to work with you to find a date that meets your schedule. Ms. Shelly Wolfberg, Assistant to the City Manager, would welcome your call to work out the details for holding a Scoping Meeting in Culver City's Council Chambers. Ms. Wolfberg may be reached by calling (310) 253-6008 or via email at [email protected]. Ms. Wolfberg will follow up with your office shortly.
Thank you again for considering holding a Public Hearing and Scoping Meeting here in Culver City.
Sincerely,
Jeffrey Cooper
Mayor
Editor's Note – Think that meeting is one we need ? Feel free to write to Nechodom and let him know you are interested in attending –  You can also include Sebastian Ridley-Thomas in your correspondence and let him know you want to see this happen.