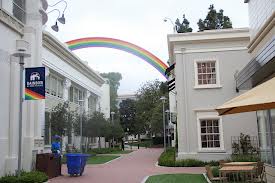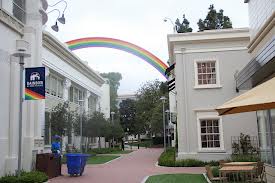 Sony's Pictures Entertainment will produce fewer films as it makes a "significant" shift from motion pictures to higher-margin television production and to operating TV channels, Sony Corp executives told investors gathered at the company's Culver City studio lot.
According to Reuters News, the declaration came as Sony battles to win investor support after a letter from hedge fund investor Daniel Loeb in May called on Sony to spin off to investors a portion of its entertainment business and take steps to improve the studio's profitability.
The studio has identified $250 million in overhead and procurement cost cuts that it expects to make in the next two or three years, said Sony Entertainment CEO Michael Lynton.
The studio is also working with a "third party" – identified in prior media reports as Bain & Co – to identify further cuts, he said.
Lynton forecast that the company 's film and television operations, projected to have revenues of $8.4 billion in fiscal year 2015, and an operating margin of 7.4 percent. In its music business, the company expects revenue of $4.8 billion with a 9.5 percent operating income margin.
Sony studio chief Amy Pascal said the studio will cut the numbers of films it makes, and next year will release fewer than 20 films, down from the 23 it released in prior years. It will release four films in the summer, compared to nine this summer, she said.
Sony had a mixed year at the box office, with hits like "Grown Ups 2" and "Cloudy with a Chance of Meatballs 2," but also flops like "White House Down," which was made for $150 million but generated just $205 million in worldwide ticket sales that it shares with theater owners, according to the site Box Office Mojo.
The company had an operating loss of $181 million in its fiscal second quarter that ended Sept. 30 for its pictures unit, which includes film and TV production, the company said on Oct. 31. It cited "White House Down" as one reason for the loss.
Traders reacted cautiously to Thursday's presentation, boosting its stock by 0.6 percent to $18.64 a share in afternoon trading on the New York Stock Exchange. It traded as high as $18.79 earlier on Thursday.
"My takeaway so far is that Sony Entertainment has tremendous unrecognized depth from TV production of hits like 'Breaking Bad' and leadership in the growth of networks in India," Daniel Ernst, principal at Hudson Square Research, said in an email.
"But that depth only reinforces my view that those businesses would get better recognition and unlock more value if they listed a stake of the business separately," said Ernst, who rates Sony shares as a hold.
The company, which promised greater transparency to Loeb, reported more detailed numbers for its entertainment businesses than it had done in the past.
Loeb's Third Point owns about 7 percent of Sony Corp.