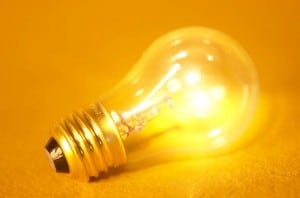 If you're interested in local politics, last week's endorsement singling out just one of the school board incumbents and choosing a relative newcomer shouldn't come as much of a surprise. If you're a parent that wants to improve our aging school facilities, however, the Democratic Club's endorsement is not a good sign at all.
Some background: Annual turnout for school board elections usually barely cracks the 1300 mark with barely 15% of parents voting – endorsements like these help cash-starved local candidates fast-forward themselves into the electorate's consciousness as they look for a bubble to fill in. Incumbent, check; concerned parent, check. No brainer.
But that's only if you don't want to use your brain. With only a cursory look at performance and voting record – incumbent to incumbent – you'll find a vast difference worth noting. Compare Kathy Paspalis' visible action on developing solutions for the continued challenges that face Culver City schools, contrasted starkly with Karlo Silbiger's procedural inactivity, conspicuous silence on parent-funded aides, and record of votes against not only one, but two capital improvement efforts. If you look at parent action, there's Steve Levin's participation in creating a channel for parents to supplement staffing at all CCUSD schools, versus Claudia Vizcarra's campaign on behalf of the Classified Employees union, whose demands resulted in an initial 40% loss of parent-funded staffing at Linwood E. Howe.
As a proponent for improvement, I would like a better prepared school board, more support for the primary mission of CCUSD, and more informed action. A great example is Sue Robins, who brings experience as not only a teacher, but a PTA leader, and a business owner specializing in employee growth and training. Steve Levin is a candidate who brings a history of community action and organization, and has helped to focus parents' influence in CCUSD. If you are looking for ideas and action in an incumbent, you can't match Kathy Paspalis' creativity and persistence in the face of a board that seems more concerned with policies and procedure than about adjusting to a changing educational landscape.
So why should you care about club or union endorsements? No reason at all. Actions speak louder than words, and the candidates that get your vote should be the ones that have demonstrated the energy and interest to come to the job prepared, capable of collaboration, and willing to act decisively. If you are fired up and ready for some change in Culver City Unified, let's ensure that the voices of parents that are heard equally with property owners and seniors. Make sure you're registered to vote, and be certain on November 5th that your candidates will actually communicate and work with all stakeholders to bring our schools into this decade and do the best by our kids.
Paul Walsleben