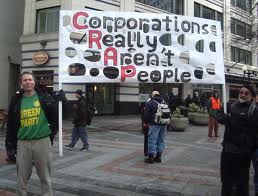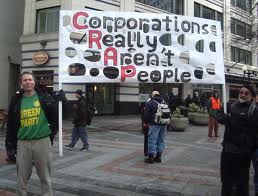 At this months General Meeting, the Culver City Democratic Club is sponsoring a discussion about our community rights to health and safety and how they are usurped by corporate personhood and other corporate privileges. Wednesday, June 12, 2013 from 7pm, at the Veterans Memorial Complex, Rotunda Room.
The event is free and open for all to attend, no club membership is required.
You will have the opportunity to learn how People's Movements have cut to the essence, and won against far more powerful forces by using our nations founding documents. Concerned about our environment, public health and safety but feel frustrated and exhausted by the regulatory process? Attend this Democracy Talk!
Stephen Murray, of Baldwin Hills Oil Watch, and co-speakers Paul Ferrazzi, Citizens Coalitions For a Safe Community, and Shannon Biggs, Global Exchange will explore ideas and open discussion from their recent series of "Democracy School" talks:
How regulatory structure limits our ability to make meaningful change,
How corporate personhood and other corporate privileges usurps our community rights,
How our community can make the local democratic laws that we want to protect our health and safety.
Includes a brief history of the judicial bestowal of constitutional rights of persons on corporations.
We are having a presentation and discussion on community rights at this months Culver City Democratic Club meeting. It is open to the public. Come join us to get up to speed on our initiative proposal and understand how we can assert democratic control over our public health and safety.
For more information about this Culver City Democratic Club sponsored event contact :
[email protected] or i[email protected]