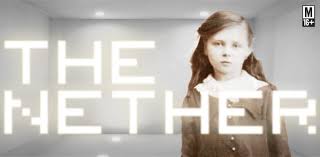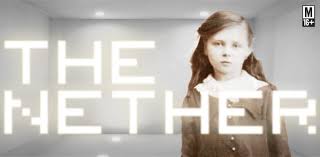 The world premiere of "The Nether," a new play by Jennifer Haley that explores the moral complexity of our increasingly virtual existence, opened at Center Theatre Group's Kirk Douglas Theatre on Sunday, March 24. Performances continue through April 14, 2013.
"The Nether" tantalizes with timely, thought-provoking questions about the growing sophistication of the digital realm, and the possibility that it will become a more fulfilling place to "live" than the real world. Set in the not-too-distant future, where a detective investigates a highly interactive site in which taboo acts of secret desires are blurring the boundaries of right and wrong, and of virtual and real. She finds herself in a battle of wills with a charismatic suspect and wrestles with the question, is it a crime if the blood is just bits of computer code?
Local playwright Jennifer Haley won the 2012 Susan Smith Blackburn Prize for "The Nether," which was developed at the O'Neill National Playwrights Conference and the Lark Play Development Center. She was a member of CTG's 2011-2012 Writers' Workshop where she wrote "Sustainable Living," which was developed at the Ojai Playwrights Conference. According to BroadwayWorld, she has had residencies with the O'Neill National Playwrights Conference, The Sundance Institute Theatre Lab, Page 73 Productions/Rockefeller Brothers Fund and The MacDowell Colony. She received her MFA in Creative Writing from Brown University. Her work is published by Samuel French and Playscripts, Inc. Jennifer founded a network of dramatic writers in Los Angeles called the Playwrights Union.
Directed by CTG Associate Artistic Director Neel Keller, the cast features Brighid Fleming, Adam Haas Hunter, Robert Joy, Dakin Matthews and Jeanne Syquia. The scenic design is by Adrian W. Jones, costume design by Alex Jaeger, lighting design by Christopher Kuhl and sound design by John Zalewski. Casting is by Erika Sellinand the production stage manager is Kirsten Parker.
Neel Keller is a Los Angeles based director and Associate Artistic Director at Center Theatre Group. For CTG Neel directed the world premiere of Jessica Goldberg's "Good Thing," the American premiere of David Greig's "Pyrenees," "Stones in His Pockets" as well as many readings and workshops for CTG's varied new play development initiatives. As a producer, Neel worked closely with the creative teams of the world premieres of "Leap of Faith," Randy Newman's "Harps and Angels," "13," "Yellow Face," "Poor Behavior," "Bones," "Of Equal Measure," "Minsky's," "Bengal Tiger at the Baghdad Zoo" and The Second City's "A Christmas Carol: Twist Your Dickens!" Neel also served as Artistic Director of Chicago's Remains Theatre, Associate Artistic Director at La Jolla Playhouse and was on the staffs of Williamstown Theatre Festival,Lincoln Center Theater, the American National Theatre, and "Jerome Robbins' Broadway." Neel's other directing credits include the world premiere productions of Howard Gould's "Diva" and Tom Babe's "Downed American," the American premiere production of David Greig's "The Cosmonaut's Last Message to the Woman He Once Loved in the Former Soviet Union," and "A Midsummer Night's Dream."
Tickets for "The Nether" are available by calling (213) 628-2772, online at www.CenterTheatreGroup.org, in person at the Center Theatre Group box office at the Ahmanson Theatre or two hours prior to performances at the Kirk Douglas Theatre box office. The Kirk Douglas Theatre is located at 9820 Washington Blvd., Culver City, Calif.