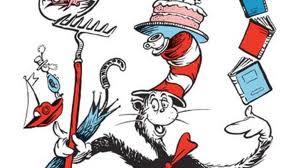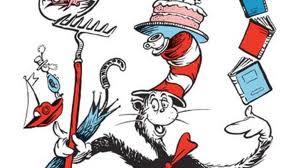 Superintendent Dave LaRose will help the Culver City Friends of the Library celebrate the birthday of Dr. Seuss by reading "The Cat in the Hat" at a special storytime event. The event will begin at 7 p.m. on Tuesday, March 5 at Culver City Julian Dixon Library at 4975 Overland Avenue.
Poor Dick and Sally. It's cold and wet and they're stuck in the house with nothing to do . . . until a giant cat in a hat shows up, transforming the dull day into a madcap adventure and almost wrecking the place in the process! Written by Dr. Seuss in 1957 in response to the concern that "pallid primers [with] abnormally courteous, unnaturally clean boys and girls" were leading to growing illiteracy among children, The Cat in the Hat changed the way our children learn how to read.
The event is free and open to the public, and a craft project will follow storytime.