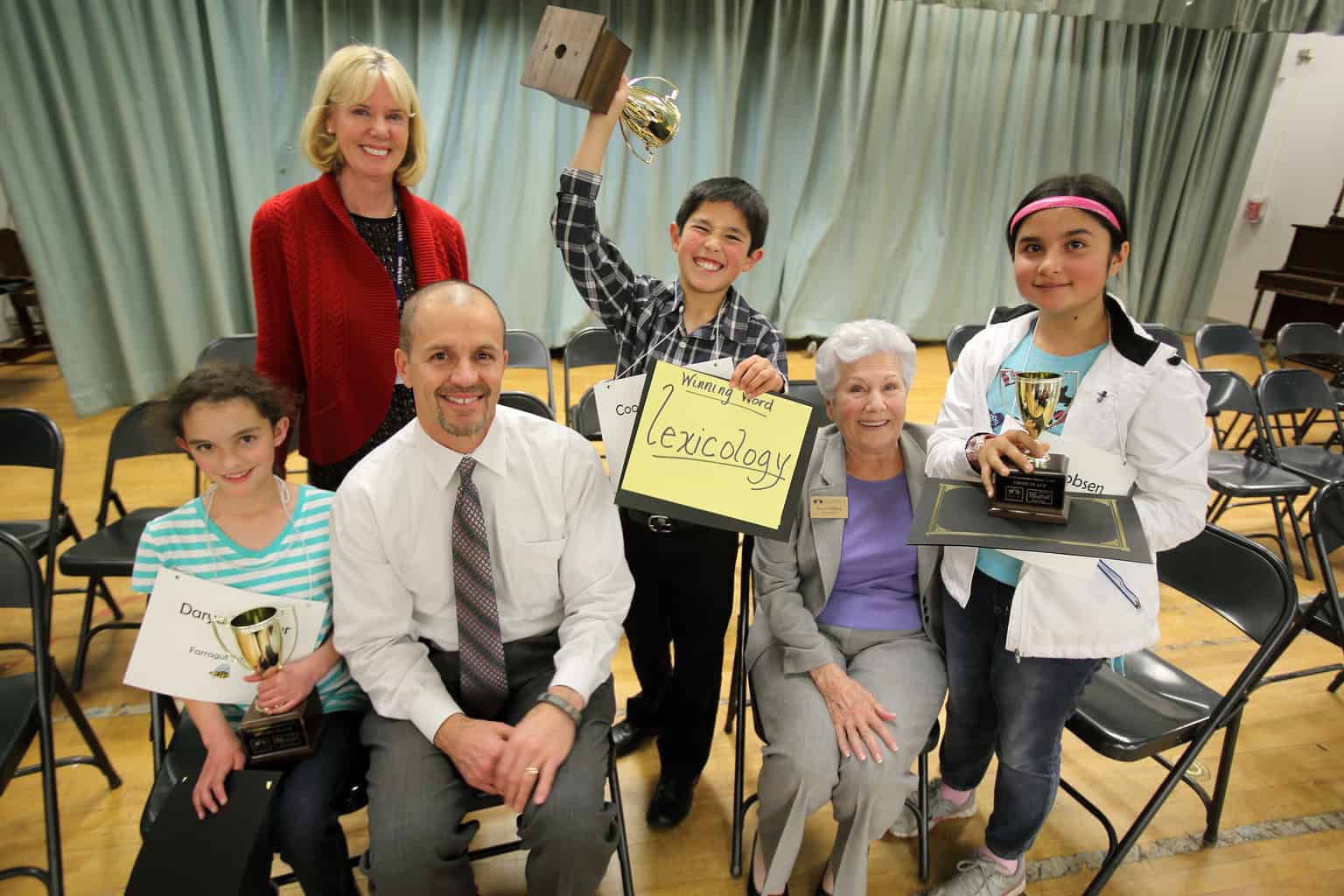 Cooper Komatsu stood tall and confidently spelled the word L-E-X-I-C-O-L-O-G-Y to take home the Eighth Annual Culver City Unified School District Spelling Bee title on February 20 at Linwood E. Howe Elementary School. The fifth-grader from El Marino Language School finished atop 23 other spellers – four students from each of the district's five elementary schools and Culver City Middle School competed.
Last year, Komatsu and his partner, Lily Haines from Indiana, finished seventh in the nation in the 2012 National School Scrabble Championship in Orlando, Florida.
The pair notched a 5-2 record with a +645 point differential in their seven games.
The tournament featured the best young Scrabble players in grades 4-8 from throughout the United States and Canada. He was the first fourth-grader ever to finish in the tournament's Top 10.
At the 2013 Spelling Bee, Komatsu took home a first-place trophy and a cash prize courtesy of Westfield Culver City, which sponsored the event. He will advance to the Los Angeles County Spelling Bee, which will be held at 4 p.m. on March 27 at Almansor Court, 700 S. Almansor St., in Alhambra. The winner of that competition will advance to the statewide spelling bee in Sonoma in May.
Westfield also presented a trophy to second-place finisher Darya Treanor of Farragut Elementary School; and a trophy to third-place finisher Grace Jacobsen of Linwood E. Howe Elementary School.
In addition, each participant received a certificate of commendation signed by the District's superintendent congratulating him or her on reaching the Spelling Bee finals.
The CCUSD Spelling Bee will be broadcast on local television on Channel 35.
Congratulations to all of the Spelling Bee finalists:
Culver City Middle School
Isabel Berliner Josh Nascimento
Kenzi Bishara Ben Vizcarra-Barton
El Marino Language School
Cooper Komatsu Chase McGill
Joshua Nisenson Sofia Stuart
El Rincon Elementary School
Willow Guy Joaquin Krygowski
Eyobed Lemma Aidan Martin
Farragut Elementary School
Roshan Chhetri Miles Concepcion
Samir Mallya Darya Treanor
La Ballona Elementary School
Julianna DeNeve Rikesh Patel
Rukhsar Shaikh Layla Van Buren
Linwood E. Howe Elementary School
Sophia Coon Grace Jacobsen
June Metzler Ruby Walsleben
Photo above shows this year's Spelling Bee winners celebrate following the event. Pictured are, from left, second-place finisher Darya Treanor of Farragut; Eileen Carroll, Assistant Superintendent, Educational Services; Superintendent Dave LaRose; first-place finisher Cooper Komatsu of El Marino; CCUSD Board of Education Vice President Nancy Goldberg; and third-place finisher Grace Jacobsen of Linwood E. Howe.