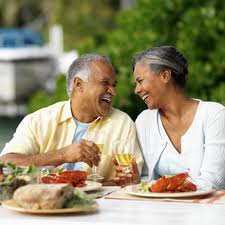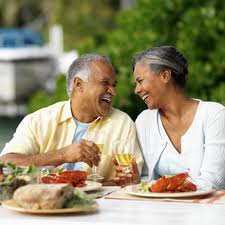 The Culver City Senior and Social Services Division will host the third annual Community Conversations series, a free three part informational series to designed help you and your parents plan and prepare for happy and healthy aging and featuring three topics: Saturday February 16: Take That Nursing Home And Shove It!, Saturday March 16: Retiring the Keys: When Should You Stop Driving? and Saturday April 20: Never Too Old to Play!
The events will be held at the Culver City Veterans Memorial Building located at 4117 Overland Avenue from 10-11:30 a.m. and will feature expert keynote speakers and local resource representatives. Details are as follows:
Saturday, February 16, 10 – 11:30 a.m.
Take that Nursing Home & Shove It!
Susan B. Geffen will be speaking about how to secure an independent future for yourself and your loved ones, so you can…TAKE THAT NURSING HOME AND SHOVE IT!
Featuring: WISE & Healthy Aging In Home Support Services Programs, Advance Funeral Planning, In Home Caregiving Information, Home Safety Modification, Reverse Mortgage Advisor, Long Term Care Insurance Specialist, Telephones for the hearing impaired , Hospice Care Information, Medicare Expert and Local Assisted Living Information
Saturday, March 16, 10-11:30 a.m.
Retiring the Keys: When Should You Stop Driving?
Speakers and resources will provide you with the tools to help have this conversation with your parents or yourself. This difficult and sensitive decision is one most of us will face at some point in our life.
Featuring: California DMV, Culver City Bus and Dial-a-Ride services, Metro, AAA—Culver City Branch, TLC Senior Helpers, ITN volunteer drivers and AARP CarFit & driver safety programs
Saturday, April 20, 10-11:30 a.m.
Mental Fitness: Never Too Old to Play!
Encouraging older Americans to stay engaged, active and involved in their own lives and in their communities!
Featuring: Meet local senior dancers! Singers! Artists! Jazzercisers! Musicians! And many more who still play everyday!
The Senior & Social Services Division, a multi-service agency housed at the Culver City Senior Center, provides a variety of educational, recreational and social services that meet the needs and interests of seniors, residents with disabilities and members of the general community. The numerous programs and services offered provide access to information and support as well as opportunities for participation in activities that lead to personal growth and enrichment. The Division is part of the Culver City Parks, Recreation and Community Services Department.