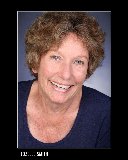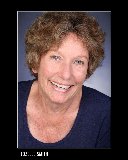 First up this week is the Culver City Rock & Mineral Club's January meeting, set for Monday, January 14 at 7:30 p.m. in the Multi-Purpose Room of the Veterans' Memorial Building. Speakers will be Peter and Jason Utas, who began collecting meteorites when Jason was a member of the club at just 15 years old. He's now studying Geology at UC Berkeley. Peter just returned from the Bay area, where he was looking for fragments from the October fireball, so this program will not only have some impressive specimens but some great stories. Guests are always welcome, and members are reminded that donations for the February meeting's Silent Auction should be brought in for volunteers to sort and start planning tables and printing bidding sheets. For more details visit www.culvercityrocks.org.
This Wednesday, January 16 marks the first "Downtown Culver City Third Wednesday" spree of 2013, where from 5:00 – 9:00 p.m. it'll be a kind of "aw, go ahead and break those resolutions – just for a minute!" feel. But just eat healthy and enjoy a brisk winter stroll through Downtown and you've stayed good! You can take advantage of free samples and discounts at restaurants, bars, boutiques and galleries, enjoy the eclectic sounds of Marston, Lord of the Cello performing on his unique six-string electric cello, and stop by the Kirk Douglas Theater for an Open House and Tour. Pick up your "Third Wednesday Passport," with a complete list of offers and specials, at Melrose Mac, 3825 Main Street.
Chamber members' attendance is requested at Good Morning, Culver City, the Culver City Chamber of Commerce' network connection breakfast set for this Wednesday, January 16 — a way to quick-start building connections that are so vital to the success of any business. This month's GMCC is sponsored by Vivian Williams of Yellowbook/Hibu. Build your network by bringing flyers, brochures, and if you donate a door prize (a free promotional opportunity exclusively for Chamber members) you'll further showcase your business to the more than 50 potential clients/referral sources/and others in attendance. Register by 1:00 p.m. Tuesday, and ask about a breakfast sponsorship where you'll get to give a five minute infomercial about your business, plus you'll be listed on the "Hot Sheet." To find out more contact [email protected] This all takes place from 7:44-9:00 a.m. this Wednesday at the Four Points by Sheraton, 5990 Green Valley Circle. Cost is $20.00 per person prepaid, $25.00 at the door.
What is it about this Wednesday? Lots going on! Long-time Culver City resident Jerome "Jerry" Ackerman, an artist/designer and a driving force in the Mid-Century Modern art movement in California, will be the featured speaker at the Culver City Historical Society's general meeting on Wednesday, January 16, at 7 p.m. in the Veterans Memorial Building's Multi-Purpose Room, 4117 Overland Avenue, Culver City, 90230. Ackerman will discuss his life with his late wife and collaborator, Evelyn Ackerman, in conversation with gallery director Gerard Brien of Reform Gallery. (We must note that we are a proud possessor of an original Ackerman piece, which draws compliments from everyone who views it!) The Ackermans' works have been exhibited at LACMA, the Craft and Folk Art Museum, and the Mingei International Museum in San Diego. The Archives and Resource Center (ARC) will be opened following the meeting for members' and guests' viewing pleasure. All members of the CCHS and the public are welcome to enjoy this free program and students are encouraged to attend. The entrance to the Multi-Purpose Room is through the back of the building near the parking lot, and through the Archive & Resource Center space. For more information, please call the Society at (310) 253-6941 or inquire by e-mail at [email protected]  Also, visit the CCHS website at:  www.culvercityhistoricalsociety.org for updates.
Lots of January birthdays to catch up on, so greetings go out to Bram and Paul Skelley (yep, they're twins!), Katie Priebe, Brenda Langdon, Jane Corey,Francia Fate, Michelle Baher, Peter Stern, Ally Prehoda, Emily Prehoda, Shirley Hanf, Margaret Fredericks, Martin Fuentes, Shampa Gangopadhyay, Christine Ferreria, Claudio Munoz-Whiting, Maria Tereza Badejo Monteiro, Jesse Buteyn, Francisco Guzman, Desmond Styles, Ivan Antonijevic, Carol Ann Solomon, James Casey, Leila Fizzy,Sonya Geis, Allison Herbst, Claudia McCowan , Heawon Paick, Rashmi Pattnaik, Dolores Deal, Hilary Dzurec, Jill Epstein, Sandy Hsu, Martha Martinez, Debbie Michaels, Oscar Rios, Rosalind Silver, Marcela Dorigo, Gabriela Frausto, Jennifer Grissom, Shabnum Husain, Laura Boden, Sierra Smith, April Holland, Perry Guerrero, Jiin Kim-Daines, Robert McGindley,Jenny Alvarado, Erin Smith,Ling Chun Yeh, John Allswang, Phil Arechiga, Andrea Bardin-Schainen ,Jasmine Henderson, Nikitha Kallem, Johanna Monson, Angela Phelps, Claire Joyce, Florencio Cardenas, Joseph Doherty, Jenifa Hassan, Shari Lynch, Brian Britt, William Quiane, Wenchao Tao, Lynn Wynbrandt, Alexander von Krogh .Want to include your own or a friend or family member's birthday in LOCALmotion? Let us know at [email protected]