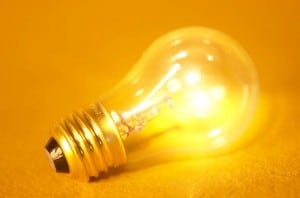 Dear Friends,
The November 6th election is important on so many levels. From our President to our State ballot initiatives – the choices we the electorate will make next week will affect our lives for years to come.
So too, Measure Y will determine how our city will fare in the future. Though last on the Culver City ballot, this local measure will fundamentally impact our services and quality of life.
This is why I'm supporting Measure Y, and hope you will, too:
The city has made considerable efforts to reduce spending over the past several years, that include cutting nearly $10 million in annual operating expenses, renegotiating labor contracts, and reducing its workforce by 18%. Earlier this year, the previous City Council eliminated its own life-time health benefits, instead covering only time spent in office.
Despite these actions, there is still an $8 million structural deficit in Culver City. State funding has been reduced by $4.5 million, local revenues remain low, and Redevelopment, which brought in $40 million annually, has been eliminated. If the Council does nothing, the City's reserve fund, currently $39 million, will disappear within 5 years.
Measure Y is a half-cent sales tax that will add an estimated $8 million to our general fund. In other words, if it passes, it will eliminate our structural deficit. Unlike a parcel tax, which draws only from residents and property owners, this tax burden will be shared by all those who use our city services: visitors, employees, everybody who buys in Culver City will pitch in. Plus, the tax will automatically expire in 10 years.
If no revenue is raised, then the Council will have make further cuts. These cuts will impact our services: from fire & police protection to parks, street maintenance, senior services, the arts, environmental programs, after-school care, and more.
My support for Measure Y goes beyond my duties to safeguard our city's fiscal future as a Councilmember: it's personal. As a mom, I depend on our parks, camps, summer classes, public spaces and safe streets for my children. When my Grandmother was still with us, playing bridge at the Senior Center gave her social connections and helped her mind stay sharp into her mid-nineties. I will be eternally grateful to Culver City paramedics for saving my Grandmother's life three times. These vital services make Culver City a wonderful place for residents to grow up and grow old. They need to be protected.
We can't balance our budget with cuts alone. Even the Culver City Chamber of Commerce has endorsed Measure Y, recognizing the importance of raising revenues so our businesses and residents can thrive. Further, the newly created Public Finance Advisory Committee will ensure that all city revenues will be spent judiciously and transparently.
The campaign for Measure Y will hold a Get Out The Vote rally this Saturday, November 3rd at 9:30am. Join us at the Starbucks across the street from City Hall for a coffee, while we hand out brochures, remind people to vote, and answer questions about Measure Y.
For more information about the measure, please visit YesOnY.com.
Best,
Meghan