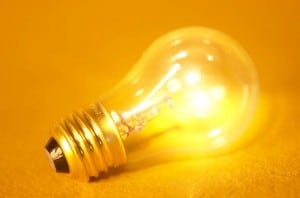 The Culver City Education Foundation (CCEF) has been positively impacting CCUSD students and schools for over 3 decades. CCEF provides materials and programs that would otherwise be out of reach for our students. As the parent of two Culver City High graduates, a former school board member and a CCEF trustee, I've seen the happiness on teachers' faces upon when they receive CCEF funds that give them an opportunity to try new programs or technology with their students. I've seen the delight on students' faces when engaged in arts programs, looking through microscopes, and learning to read with materials provided by CCEF.
I've also seen the tremendous benefits of technology for learning in classrooms. It was not a surprise to me when technology ranked as a high priority in the survey CCEF conducted last spring. As a result of the All For 1 funds raised last year, each school in our District has been able to upgrade its technology. Due to the survey results, technology will receive a significant portion of the funds raised this year, too.
CCEF provides a better educational environment for all CCUSD students at every one of our schools. That is a major reason why people like me continue to contribute to CCEF long after our own kids have graduated. Please join all of the community members who are supporting one district and donate to CCEF's All For 1 campaign. It's so easy to donate now that CCEF has established an online system, just visit ccef90230.org/donate/.
Jessica Beagles-Roos
Former School Board President
Lady of Perpetual Fundraising