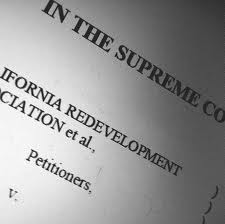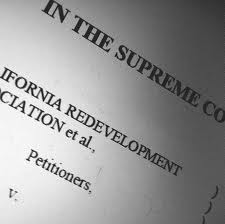 The California Supreme Court voted to uphold the new state law of eliminating 400 redevelopment agencies and invalidating a law that would have allowed agencies to pay to play in economic development.
"My wife and I came to Culver City nearly 25 years ago to start our business and raise our two boys in a city that was on the verge of change due to the initial steps of the Redevelopment Agency. Over the years it has become the place in Los Angeles County that delivers culture, dining, and most important an outstanding way of life,"  stated Goran Eriksson – Chair of the Board of the Culver City Chamber, local businessman and resident. "The Agency was the driving force in creating the environment for a prosperous and friendly Culver City of the 21st century and a catalyst for improving the economic and business climate in the city."
Culver City, its residents and business community came out as one of the big losers in the states fight over control of redevelopment agency dollars and the loss of the agency and its outstanding work over 40 years. What would Culver City be without its city hall, new fire stations, parking structures and broad pedestrian paths in downtown along with the redo of Washington Blvd in the Helms District, West Washington Blvd, Westfield Culver City, and Miller Automotive Dealerships, Bunnin Chevrolet/Office Depot project, Globe and Tilden housing projects? Now let's talk about the softer part of redevelopment in Culver City like the Summer Music Festival, Art Walk, Car Show, Taste of the Nation, and a multitude of cultural programs in local parks and venues.
"Serving eight years on the Agency Board as a councilmember, my big thrill was assisting in creating town plaza, opening the Kirk Douglas Theater, assisting in recreating a 1970's mall into Westfield Culver City while upholding our commitment to our school district by providing well over a million dollars a year in back fill taxes," offered Steven Rose,  Chamber President.
It is too early to know all the consequences of this decision on local businesses, government services and the look and feel of Culver City. Goran Eriksson is emphatic that the Culver City Chamber will continue voice the business communities concerns to our local representatives in Sacramento, Senator Curren Price and Assemblywomen Holly Mitchell, who both voted for dissolving the Redevelopment Agency. "The right thing to do for our representatives in Sacramento is to start listen to their electorates in their district and not big money in Sacramento so we quickly and together can resurrect the Redevelopment Agency and restore local control to our city's destiny", concludes Goran Eriksson.
Culver City Chamber of Commerce has been named to the California Chamber of Commerce Presidents Circle the last 3 years and was awarded top California advocacy chamber in 2009. For more information, visit the chamber's Web site at www.culvercitychamber.com or call the office at (310) 287-3850. Questions can be sent via email to [email protected].