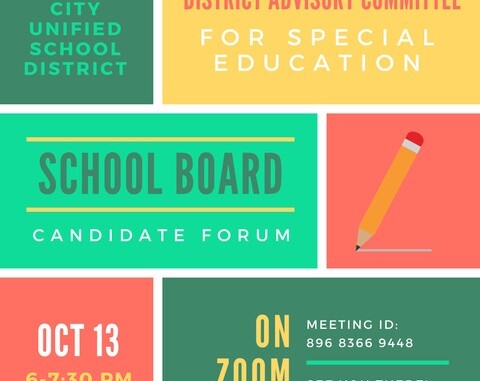 You many have already received your ballot for the November 8, 2022 election in the mail, but there is still time to get all your questions answered. Voting for the school board is every bit as important as any other race on the ballot. 
The Culver City Unified School District District Advisory Committee for Special Education will be hosting a forum for school board candidates on Oct. 13 ( that's tonight-) from 6 to 7:30. 
The meeting will be on Zoom, and the meeting ID is 896 8366 9448.