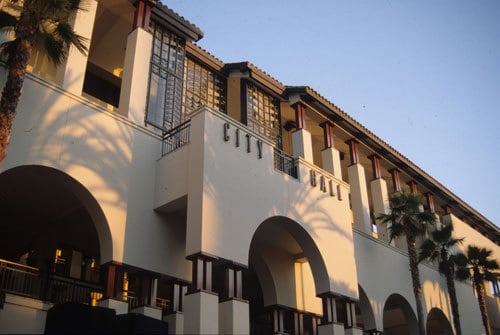 The Culver City council meeting on May 23, 2022 did not make a decision on placing  a measure to increase the business license tax on the November ballot; with Council member Alex Fisch out due to illness, the two to two vote simply concluded that matter with no forward motion. 
The Business License Tax, which has not been updated since 1965, had a near-miss just a few yers ago when the council had considered raising the rate in late 2019, as part of the General Plan Update. The consultant firm that did the study in 2019 compared Culver City with Los Angeles, Inglewood, Beverly Hills, Hawthorne and Santa Monica, and concluded that if city changed the business license, it could raise as much as an additional $23 million in revenue.
With the advent of the pandemic in early 2020, that plan was set aside.
As currently constituted, the Business License Tax calls for $1 per $1000 of gross revenue, or .01% of receipts."Business License Tax is based on gross receipts, and a mostly a flat tax," according to the city's report. 
Responses to a survey conducted by the city showed that 59% of voters favored an increase in the business license tax with an exemption for businesses with gross receipts under $100,000. The city estimates that 4,000 local businesses fall into the 'under $100,000' category. 
The change in 'business' in Culver City since the mid-twentieth century is stark – from small, locally owned brick-and-mortar operations to the largest online business platforms on the planet. According to City Manager John Nachbar, "Apple, Sony and Amazon have separate agreements with the city, which pertain to the amount of business that is considered taxable at a local level; but the tax increase would also apply to them."
With 24 people signed on to comment, there was clearly a large interest from the community in the tax measure. Almost everyone who spoke objected to changing the tax, citing that small businesses are still recovering from the pandemic. 
"If this tax was [put on the ballot and approved,] " said Assistant City Manager Onyx Jones, " it would not go into affect until April of 2023, so it would not [create revenue] until 2024." 
Council member Goran Eriksson – who was present via telephone connection – made a motion that the matter be held off until 2024. Vice Mayor Albert Vera, Jr. voted in agreement, despite his statement that "I was born in 1965, we really need to consider updating this." Both Mayor Daniel Lee and Council member Yasmine Imani McMorrin voted against. 
Judith Martin-Straw