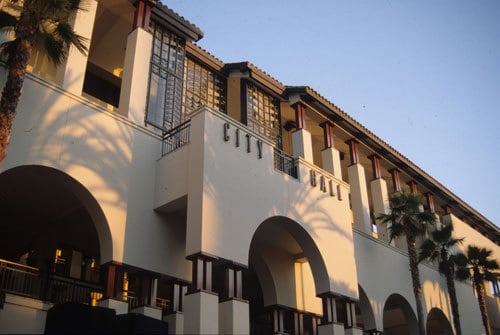 At a special City Council meeting on Dec. 10, 2021, the ordinance for the implementation on SB 9 took the next step towards how the housing directive from the state will be tailored for local needs. 
While the conversation in the community has been impassioned on both side of the pro-SB 9 and anti- SB 9 camps, the conversation on the dais has been just as emphatic. 
With two action items on the agenda, the first heard the council speak. Council member Goran Eriksson had offered a draft proposal that "the city of Los Angeles is looking at … and asking staff to develop an ordinance based on this resolution."
Council member Vera offered his concerns that "We need an ordinance moving forward, we can't just leave this as a [blank] slate." 
Council member Yasmine Imani McMorrin talked about the need for people who work here and go to school here to be able to live here. "We should be doing as much as we can to meet this jobs/housing balance. I am very much in favor… [I particularly want] there to be more ministerial clarity, so there is more ease in the steps to move forward."  
Vice Mayor Dr. Daniel Lee spoke to the concerns that have been voiced from the podium through many housing conversations, offering "Changes in zoning do not necessarily predicate changes in safety, or changes in community spirit, or a change in connectedness." 
Mayor Alex Fisch, who has championed the need for zoning changes, noted that it was not really up to the council if things changed, it was only a matter of how. "The question isn't if R1 zoning will change; it's a done deal. We need to transition away from [the question] will we comply with state law to how will we make the most of our community?" 
While noting that the proposal Council member Eriksson offered was one that specifically sought to block expansion of housing, he agreed that it was a place to begin, and that the conversation from the council members on the dais should be included as direction to staff. 
Fisch also asked that people recall "The community is the people, not the buildings. The buildings are always changing." 
The state of California is requiring that Culver City include and additional 3, 342 homes. Fisch observed  "it's not a technical challenge to get that  number, it's a political challenge." 
City Manager John Nachbar closed the discussion with the observation "I think we can anticipate which items will require further discussion." 
Eriksson made the motion to bring back a list of options on implementation of the ordinance, which was , based on the conversation of Dec. 10, 2021. The motion was seconded by Council member Vera.
A unanimous approval by the council drew a few hearty laughs from those in the chamber, and the observation that five ayes on a housing item was a rare event.
Judith Martin-Straw