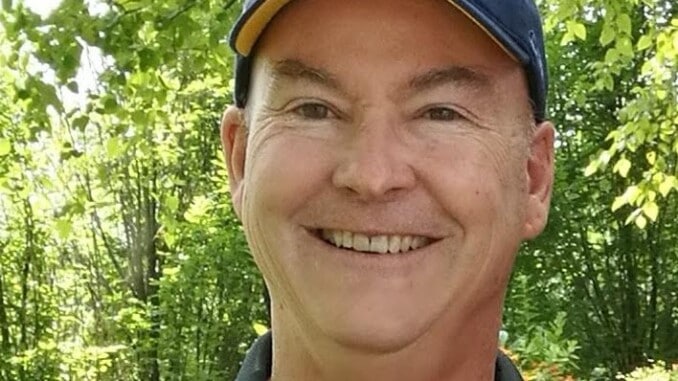 Michael Patrick Hamill
   July 18, 1961 – January 1, 2021
We are truly heartbroken to share that Culver City resident Michael Patrick Hamill died suddenly on January 1, 2021 of apparent heart failure.
Michael was a devoted husband, father, son, brother, and friend. His love for his family was abundant, and his warm smile, deep laugh, playful sense of humor, inherent kindness, and wise counsel touched all who knew him.
Michael married Wendy Heavner in 1995 and they had three children together. The couple shared a love of travel, music, and new adventures.
A lifelong athlete, Michael shared his passion for sports as a long time Little League manager and AYSO youth soccer coach and referee, enriching the lives of many Culver City youth. He loved to golf, and he enjoyed cheering his favorite sports teams.
After graduating from Santa Clara University and earning his CPA, his career went from public accounting, to the film and music industries, and financial consulting. He worked for many years as a CFO in the music industry, becoming a member of the Recording Academy, and even managing a hip-hop record label and reggae artist Eek-a-Mouse along the way. 
Michael was very involved in Culver City civic affairs, serving as the president of the Chamber of Commerce in 2013, and volunteering for many city advisory roles.
He is survived by his wife Wendy (Heavner), son Edison, daughters Erin and Charlotte; his mother Pat Hamill; siblings Richard Hamill (Laura), Joan Kaminski (Mark), Lori Evans (Shawn), and Karen Hamill (Frank Carvajal). His father James Hamill recently passed away in November 2020.
Both the Culver City City council Meeting of January 11, 2020 and the Culver City Unified School Board meeting of Jan. 12 were adjourned in his honor. 
In lieu of flowers the family is suggesting donations be made to the Jesuit Volunteer Corps, an organization through which Michael spent a year as a volunteer teacher in Chicago.  They can be contacted at /www.jesuitvolunteers.org/