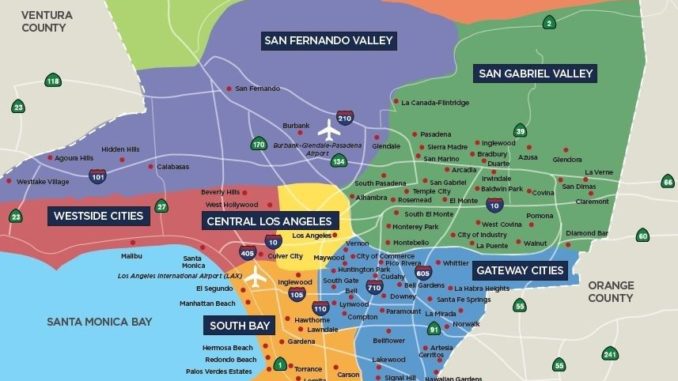 The most recent data on confirmed cases of COVID-19 show some alarmingly high rates in some of Los Angeles's richest enclaves: Bel-Air, Beverly Crest and the Hollywood Hills all have infection rates over 100 per 100,000 residents, as of April 1. Hancock Park's rate is over 200. Middle and lower income areas such as Huntington Park, South Park and Boyle Heights, meanwhile, all had rates under 25 per 100,000.
[To see our map of where cases are concentrated in Los Angeles County, go to products.xtown.la/coronavirus]
The numbers raise a question that is as much about wealth disparity as it is about health: Does the data show who is infected or who can afford to get tested?
Clusters of wealth, clusters of cases
Crosstown compared data on the location of confirmed coronavirus cases released by the Los Angeles County Department of Health against population in order to see which areas have the highest rates of infection per 100,000 residents. We built a map to display our findings: many wealthy parts of the county have some of the highest rates. Brentwood and Palos Verdes Estates, for example, both had a rate above 100.
To be sure, there are also many middle and lower-income cities that are suffering as well. Neighborhoods such as West Adams and Valley Village, for example, have high rates above 50 per 100,000, but do not have the super-high incomes of Bel-Air. The densest cluster of cases in the county is the upper middle class Fairfax district, at 724 per 100,000 as of April 1.
The high infection rates in certain wealthy areas offers another piece of evidence to a debate that has raged around how the nation's health system responded to the outbreak.