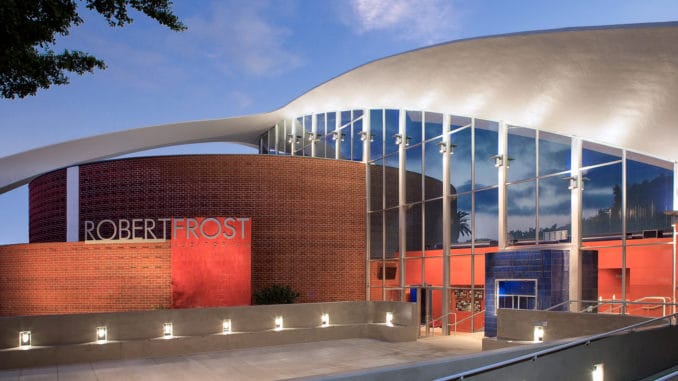 Congratulations to our Culver City neighbors, Mithun/Hodgetts + Fung, the renovation architects of Robert Frost Auditorium on the campus of Culver City High School.
This project received an AIA LA (American Institute of Architects-Los Angeles) Merit Award this week for adaptive reuse / renovation / historical preservation. Since the Frost Auditorium reopened in September 2018, its stage has been graced with a multitude of performances by CCUSD students, including school musicals; symphonic, jazz and band concerts; comedy improv; elementary choral and instrumental concerts; dance performances; a film festival; live art production, and the spectacular Java Gala.
Don't miss any upcoming performances, including CCHS's Lord of the Flies, the dance showcase, CCMS's Cinderella, and winter music concerts.
Culver Pride
Photo Credit – Mithun