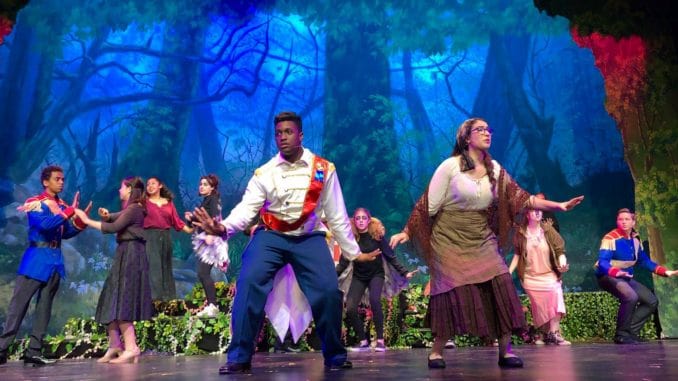 What do fairy tales teach us about life? Come and find out at the AVPA's Blurred Vision Theatre Company's Spring musical  "Into the Woods" – March 7, 8, 9, 14, 15, and 16 at 7pm, and March 10 at 2pm.
A spectacular cast will take you through the darkest of midnights and on past the happily ever after you might mistake for the end of the story. If you love musical theater, if you love fairy tales, if you love a good plot twist – you will have a great time going "Into the Woods."
For AVPA Alumni, tell the box office you'd like the Alumni discount – and get your $15 ticket for $10! Come out and see the beautifully renovated Robert Frost Auditorium!