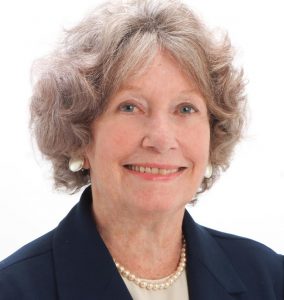 Will you be at Vet's Park this Saturday? As you probably already know, a beautiful Culver City 100th Birthday balloon arch will signal a welcome to everyone to our city's 100th Birthday party (make sure you get a program and a passport, which you can get stamped at various spots on the map – then drop it off and see if you win a prize!). The family fun starts at 11:00 a.m. and ends at 7:00 p.m., with food trucks, a baking contest, bus tours of historic Culver City, and more. There'll be kids' games, arts & crafts, a Boy Scout encampment, plus, plus, plus. From 3:00 p.m. to 7:00 p.m. folks will be dancing to the music of The Pine Mountain Logs (another generation of the Lennon sisters) and Jack Mack and the Heart Attack, enjoy a welcome by the Mayor and the President of the Centennial Committee, performances by the CCMS Taiko drummers, the CCHS marching band, cheerleaders and even more! Proceeds from the Culver City Exchange Club's Beer & Wine Garden will go to Hurricane Harvey victims, which makes one feel even better with a bubbly. See you at the Park!
The Culver City Elks Lodge #1917 is hosting members ($5.00 per person) and guests ($10.00) this Friday, September 15 to enjoy the Coastline Band and DJ Dance from 8:30 p.m. – 12:30 a.m. The Lodge is located at 11160 Washington Place. Late hours? No worries: members will be up and at 'em on time on Saturday, September 16 when from 9:00 a.m. – noon they'll "Help Clean Up Ballona Creek," easily identifiable by the Lodge shirts they'll be wearing. They'll meet at 4975 Overland Avenue for the Cleanup.
Lots going on for the Fox Hills Neighborhood Association. They'll be present for sure this Thursday evening, September 14 for the Bristol Parkway Project Comprehensive Plan meeting, set for 6:30 p.m. – 8:30 p.m. at the Four Points by Sheraton, 5990 Green Valley Circle. This is where the City and the project applicant will present information about the proposed development plans at the current Fox Hills Plaza shopping center site. Plans include 750 new residential (for rent) apartments, 21,000 sq. ft. of new retail space, an 800-space subterranean parking structure, and landscaped public/private areas representing approximately 50% open space. They're looking for comments and feedback to go to the Planning Commission, then on to the City Council.
No longer just a "yard sale", Grace Lutheran Church is collecting items now for its November 3 and 4 Holiday Bazaar. They're looking for jewelry, Christmas décor, handicrafts, children's newer toys, kids' clothing and educational items, books, CDs, DVDs, newer electronics, small furniture and more, all in good condition, please. Items may be dropped off at the church office, 4427 Overland Avenue. Questions: Call (310) 559-1027.
All are invited to this program, free and open to the public: It's a special panel discussion hosted by Temple Akiba of Culver City, titled "Coming to the Aid of the Persecuted: Saving the Yazidis from Genocide." (The Yazidi people are in the fourth year of a sexual and military slavery that is part of a genocide perpetrated y so-called-ISIS. Among other groups the Israeli NGO IsraAid and the Yazidi NGO Yazda work hard to raise consciousness and provide for Yazidi rescue and relief.) Featured in the crucial conversation presented in partnership with the Los Angeles Jewish Journal will be Yotam Polizer, Co-Executive Director, IsraAID; Rabbi Pam Frydman, Coordinator, Beyond Genocide Campaign; Haider Elias, Executive Director, Yazda; and Eitan Arom, Los Angeles Jewish Journal, Moderator.) This takes place on Thursday, September 14, 7:00 pm. at Temple Akiba, 5249 So. Sepulveda Blvd.
Don't look for "Walk With a Doc" at its usual meeting place this Saturday, September 16 – since the Vet's Park will be the site of the City's 100th Birthday Party in the Park, the WWAD enthusiasts will be moving this week to Culver City Park, meeting in the parking lot at the Boneyard Dog Park (up the hill on Duquesne Avenue). At 8:45 a.m. Dr. Sarah Carpenter will speak on "Curing Cancer – Progress 2017" and at 8:55 a.m. fitness guru Brandon Webb will conduct a brief warm-up. Then at 9:00 a.m. it's off we go, walking at our own pace. From Dr. Jeffrey Penso comes the advice to "arrive promptly to get best parking."
End of Summer (well, kind of…) birthday greetings to out this week to Kay Heineman, Paul Netzel, Heidi Fahringer, Jim Snodgrass, Tom Szujewski, Victor Rachootin, Joanna Brody (Small), Robert Ford and Sensee Tagami If you'd like your (or a friend or family member's) birthday mentioned here, email details to [email protected] and we'll be happy to post it!