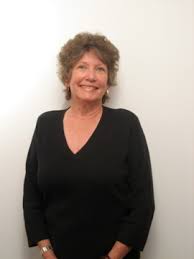 Our own Culver City Exchange Club received some great recognition at their recent California-Nevada District Convention. Awards won included: Francia Fate selected as Exchangite of the Year; Katie Shery received a Lifetime Achievement Award, posthumously; Dr. Bob Montgomery received a Lifetime Achievement Award; and the Culver City Club was named top donor to the Child Abuse Prevention Center. The Club donates all proceeds from fundraising events to benefit the children of Culver City, and you can help by supporting their Beer & Wine Garden at the upcoming (August 25-27) Fiesta La Ballona at Vet's Park!
Culver City High School Class of '57 friends were saddened to hear of the passing of Lorraine (Gain) Martin, apparently from complications of an auto immune disease, arthritis. "The Culver Girls" had welcomed her at Tony P's for two of their lunches over the past 17 years, and also enjoyed visiting with her at the 50th CCHS Reunion at Ann (Johnson) Hartung's home in Yucaipa in 2007. She was always a beauty!
The Fox Hills Neighborhood Association is inviting all to a free "Disaster Resiliency Workshop" this Saturday, July 29 from 2:30 p.m. – 3:30 p.m. at the new Fire Station #3, 6030 Bristol Parkway (metered parking available on Uplander & Hannum – a nice walk). There will be "Speed Training" tables designated for Hands-only PR; Disaster Prep; First Aid; ERT gas/utility shut-offs, and Fox Hills Neighborhood Watch. Tours of the new Fire Station will be available, and you can pick up safety and disaster information, learn how to create a communication and evacuation plan, and assemble a kit – get your disaster preparedness supplies! The FHNA asks you to please RSVP to [email protected].
It just keeps getting better! We're talking about the Boulevard Music Summer Festival Concerts on Thursday eves in the City Hall Courtyard. This Thursday it's time for Gypsy Jazz, played by the John Jorgenson Quintet – shades of Django Reinhardt in 1930's Paris. Featuring guitar and mandolin to create "21st Century World Music," we'll be enjoying a world-class musician who's collaborated with Earl Scruggs, Bonnie Raitt, Elton John, Luciano Pavarotti, and Bob Dylan to name just a few – here in our own City Hall Courtyard! It all starts at 7:00 p.m., but come early to spread your picnic blanket – or better yet, stop by Boulevard Music (Sepulveda & Culver Blvds.) and spend $10.00 for a reserved seat.
It's official – Ryan Joe is the newest member of the Culver City Kiwanis Club, and we're sure he'll be tending the griddle at the club's Pancake Breakfast at Fiesta La Ballona. They'll be serving up breakfast from 8:00 a.m. until noon on both Saturday, August 26 and Sunday, August 27 – a great way to start your Fiesta fun!
That beam of light you see is Rancher Rick smiling down on his Tub's Chili, which re-opened the first week in July. The hours are 11:30 a.m. – 8:30 p.m. Monday through Saturday, so stop in and say hi to the gang and enjoy a bowl or two in honor of Rick!
Speaking of eating, it's Dine L.A. time again, and out of 300 restaurants participating, there are 16 that are in Culver City: A-Frame, AKASHA, AR Cucina, Brunello Trattoria, FIN Asian Tapas, Fresh Pita Organic Express, Hanjip Korean BBQ, Kanydaves, Lukshon, MEET in Paris, Public School 310, Sage Vegan Bistro, The Detour Bistro Bar, The Wallace, Wildcraft, and Wokcano. It ends on July 28, so hurry and try some of these great local places, where there are special lunch and dinner prices to introduce you to their great menus.
The Culver City Rotary Club's getting on the Centennial bandwagon: they've asked members to submit ideas as to just what should be included in the Centennial Time Capsule – in fact, everyone's invited to share their suggestions to show future generations what Culver City means to us now! Think big, think small, get creative! Submit your ideas here: http://culvercity100.org/share-your-stories/
Happy Summer birthday wishes go out this week to Grace Elliott (celebrating a day early Down Under), Angus Alexander, Ellen Plach, Darlene Wassertheur, Michael Landau, Frank Augusta, and Rich Schoenbaum. If you would like your (or a friend or family member's) birthday celebrated here, email us at [email protected] and we'll be happy to post it!