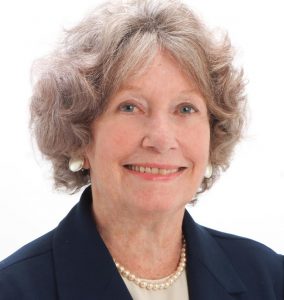 Tonight (June 26) at 6:30 p.m. the Culver City City Council will be presenting a long-overdue proclamation to Madeline Ehrlich, paying tribute to her years of service to Culver City! Madeline is unable to attend due to her illness, but her husband Paul and children plus we're sure countless friends and admirers will be there to applaud this recognition of Madeline!
Grace Lutheran Church members celebrated El Salvador Sunday last week, led by Pastor Ellen Jennrich. Pupusas were savored, Rolando's music and a little sing-a-long set the scene, and the raffle and sales of jewelry, painted wood, hibiscus tea and more were a big hit. It provided a wonderful time for congregants to think about their brothers and sisters in the Lutheran ministries in El Salvador, and was enjoyed by all.
Just one more week, and it's time for the 2017 Culver City Boulevard Music Summer Festival! Boulevard Music will present six free concerts on Thursday evenings at 7:00 p.m. from July 6 through August 10 in the beautiful Dale Jones Courtyard in front of Culver City's City Hall. Gates open at 4:30 p.m. so you can spread your blanket and beach chairs on the grass (or become an entry level sponsor by purchasing one of the 100 premium reserved seats for sale at $10 each per show.) Bring a picnic supper or visit one of the many restaurants nearby before the concert. Reserved seat tickets are available at Boulevard Music, 4316 Sepulveda Blvd. The opening concert on Thursday, July 6 will feature Country/Bluegrass music from 2016 Grammy nominated "Laurie Lewis and the Right Hands." See you there!
The Culver City Centennial Committee is in the midst of organizing a 100th birthday Time Capsule, and you're invited to contribute your ideas as what to include in a time capsule that will show future generations what Culver City means to us now. You're invited to think big, think small, and get creative! Submit your ideas to [email protected] along with your name and contact information. We're guessing that members of the Culver City Historical Society have lots of ideas!
Have you heard of Kairos Dance Company? This is a nonprofit 501 C(3) that uses dance as a way to bring awareness to social issues in order to better our community. Kairos collaborates with NAMI LA (National Alliance on Mental Illness, www.namilacc.org) and REBOS Outpatient Addiction Treatment and Mental Health Center, www.rebostreatment.com) to bring Mental Health Awareness to the community. Through emotionally stirring dance works, Kairos celebrates the diversity and uniqueness of people, the struggles many may encounter when dealing with brain illness, and the possibility of a kinder, more loving society free from stigma and filled with light. This Thursday, June 29 at 8:00 p.m. at the Ivy Substation, Kairos Dance Company presents "Light in the Moonless Midnight" which explores the stories of six individuals who have been touched by mental illness, and shows mental illness in its past, present, and hopeful future through dance. Tickets are $35.00 General Admission; $30.00; $20.00 Students & Seniors; $55.00 VIP.
From Alex Fisch comes word that Bike Culver City will be providing bike valet at the 4th of July fireworks show at West LA College this year! As Alex says, "There is no better way to avoid the post-show traffic jam than to ride. Plan your routes in advance, and don't forget the lights!"
If you're a regular at the Culver City Farmers' Market (Tuesdays, 2:00 p.m. – 7:00 p.m. along "the shortest Main Street in the world"), bear in mind that the market will be closed on Tuesday, July 4 to allow vendors to celebrate the holiday too! (Everything is so fresh you may be able to do some extra shopping this Tuesday, June 27…)
You're invited to join Downtown Culver City Parents this Friday, June 30 from 3:00 p.m. – 5:00 p.m. to come meet up to play and meet neighbors, make new friends and relax at the end of the week. Bring scooters, chalk, toys, balls, blankets, bubbles and snacks to Dr. Paul Carlson Park. 10400 Braddock Drive.
Rolling into July are birthday celebrants Vern Lowe, Ted Tidwell, Lucas Case, and Linda Thieben. If you'd like your (or a friend or family member's) birthday noted here, email us at [email protected] and we'll be happy to post it!