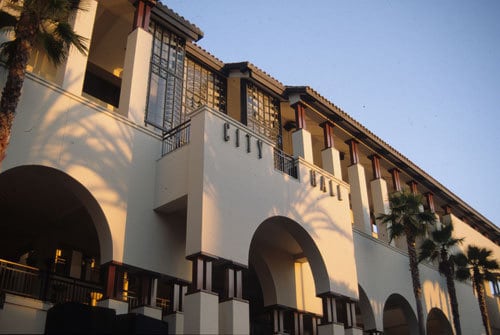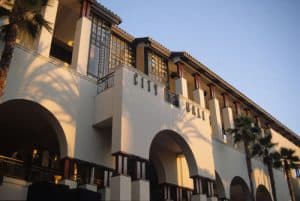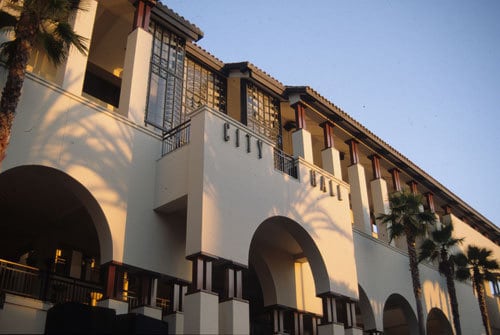 City Manager's Bi-Weekly Update to the City Council – City Manager John Nachbar and Staff update the City Council, Public Works, Parks and Rec, Police and more for a concise and timely focus on Culver City. 
Mayor's Convening of Faith Based Organizations
On January 12th, Mayor Jim B. Clarke convened a group of nearly 40 people representing nonprofit organizations, faith based institutions, county, and local representatives. The participants reported on the history of their organizations, types of services they provide, and a general characteristics of the recipients of those services. Mayor Clarke also provided an overview of the City's Strategic Planning Goal to become a "City of Kindness". Council Member Thomas Small also stopped by the meeting to introduce himself to the group.
Mayor Jim B. Clarke Appointed to National League of Cities Committee
Mayor Clarke has been appointed to the National League of Cities (NLC) 2017 Finance, Administration and Intergovernmental Relations federal advocacy committee. This committee has the lead responsibility for developing NLC's federal policy positions on issues involving national economic policy, general financial assistance programs, liability insurance, intergovernmental relations, census, municipal bonds and capital finance, municipal management, antitrust issues, citizen participation and civil rights, labor relations, Native American sovereignty, and municipal authority.
Council Member Thomas Small Appointed to League of California Cities Committee
Council Member Small was recently appointed to a one-year term on the League of California Cities' Housing, Community and Economic Development Policy committee. This League Committee reviews issues related to general plans and zoning, housing, rent control, Subdivision Map Act, residential care facilities, other land use regulation, development fees including school fee adequacy, annexation and incorporation policy, development agreements, building standards including seismic safety standards, economic development policy including redevelopment and enterprise zones, military base closure and reuse, mobile home regulation, and sign regulation. The principle behind the policies reviewed by this Committee is to foster local control of community planning decisions as they relate to land use and economic development.
Parks, Recreation and Community Services Department
Culver City's Holiday Certificate Program
The 2016 Culver City Holiday Certificate Program, done in partnership with the Culver City Senior Citizens Association, Inc., was a great success. Nearly $9,000 was raised from generous community donors, including $1,000 from The Culver Studios.
In December, Ralphs grocery store certificates were sent out to 143 low income individuals and families. Distributed amounts ranged from $30 for individuals up to $100 for families of four or more. Thank you to everyone who generously supported this annual program.
The Culver City Senior Citizens Association
Membership is still open for the Culver City Senior Citizens Association at the Senior Center. Membership is open to all members of the community ages 50 and older. 2017 fees are $13 for membership, $5 per parking pass, and an additional $12 if you would like to receive a mailed copy of the monthly newsletter. Use of the fitness room is $125 per calendar year or $75 for six months. All fitness room memberships require a physician's form, whether membership is new or renewing. Registration may be done at the Senior Center by cash or check only; please no bills over $20.
Veterans Memorial Auditorium
A kick-off meeting for the renovation of the Veterans Memorial Auditorium stage occurred on January 10th. The stage rigging will be repaired and replaced by LA ProPoint starting on January 16th. In February and March, the emergency lighting system, power panel and theatrical lighting system will be replaced by Power Source Systems, Inc. and 4Wall Entertainment. Additionally, Western States Fire Protection will install a new fire alarm system for the stage.
The Culver City Historical Society
In celebration of Harry H. Culver's birthday, City Historian Julie Lugo Cerra will offer a look back into Culver's dream city on Wednesday, January 18th at 7:00 p.m. during the organization's January general meeting and program. The event will take place in the Multipurpose Room and it is open to the public. For additional information please visit The Culver City Historical Society's website or Facebook page.
Police Department
Boy Scouts of America – Community Outreach – On January 10th, Chief Bixby, Lieutenant Vickrey, Sergeant Sukal, and other members of the Department met with West Los Angeles County District leaders from Boy Scouts of America to discuss ways officers can volunteer time and work with the Boy Scouts' organization. Officers will be helping with career interest surveys of middle school students and assisting with district-wide club activities.
Young Black Achievers Program – On January 12th, Chief Bixby announced a new community outreach program in partnership with Culver City Middle School. The Young Black Achievers is an extracurricular program, developed by middle school guidance counselor Terrence Brown, to help mentor middle school students, specifically young Black males. The program is made up exclusively of Black teen boys, because they face a variety of unique societal challenges. Officers from the Police Department will attend weekly meetings with the group of young men over a nine week period to discuss such topics as: good and bad life choices, educational and career goals, and interaction with law enforcement.
Public Works Department
Park Restroom Improvement Project – The Public Works Department has retained the services of Ace Fence Company to replace damaged plastic block walls at four City park restrooms. During construction, the restrooms will be inaccessible. The City's contractor will provide portable restrooms and handwashing stations at each location during construction.
The schedule of the construction will be as follows:
Lindberg Park January 10 – January 13
Veterans Park January 17 – January 20
Tellefson Park January 23 – January 27
Carlson Park January 30 – February 3
Notification will be posted at each location during construction alerting the public of the restroom closures.
Two New Left-Turn Arrow Protected Movements Installed at Duquesne Avenue and Jefferson Boulevard – In September 2016, work began at the intersection of Jefferson Boulevard and Duquesne Avenue for modifications to the traffic signals and striping as part of the Federal-Aid Highway Safety Improvement Traffic Signal Left Turn Phasing and Upgrade project. The construction is now complete. There are now two left turn arrow protective movements from southbound Duquesne Avenue to eastbound Jefferson Boulevard. The crosswalk along the east leg of the intersection was removed in order to allow for the left turn protective movements. Also, parking is now prohibited on the Duquesne Avenue Bridge over Ballona Creek in order to allow for efficient movement of vehicles due to the new left turning movements.
This $944,889 Federal-aid project will also result in the installation of left turn protective signals at:
• Centinela Avenue/Washington Boulevard (Northbound/Southbound)
• Centinela Avenue/Washington Place (Northbound/Southbound)
• Jefferson Boulevard/Jordan Way-Summertime Lane (Southbound)
• Jefferson Boulevard /Machado Road (Eastbound/Westbound)
• Sepulveda Boulevard/Washington Boulevard (Northbound/Westbound)
• Sepulveda Boulevard /Washington Place (Southbound/Eastbound)
Construction at the other intersections is expected to be complete in spring 2017.