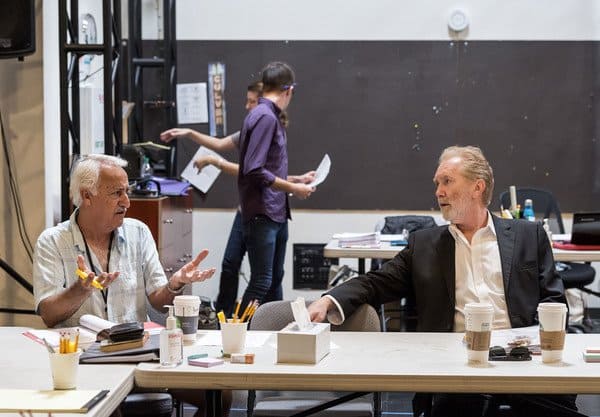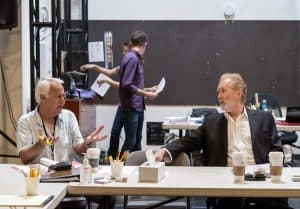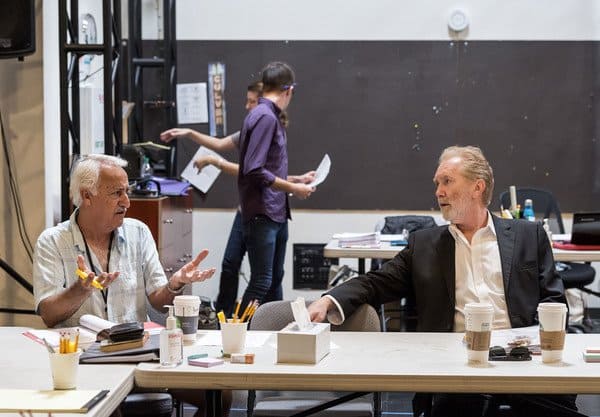 The cast is set and rehearsals are underway for the world premiere of Jon Robin Baitz's "Vicuña," with previews beginning October 23 and opening set for October 30, 2016, at Center Theatre Group's Kirk Douglas Theatre. Directed by Robert Egan, "Vicuña" plays through November 20.
The cast includes, in alphabetical order, Linda Gehringer, Brian George, Harry Groener, Ramiz Monsef and Samantha Sloyan. Influenced by the evolving political landscape, this brand new satire focuses on a brash presidential candidate on the rise – a blustering real estate tycoon and reality TV star – and the world-renowned tailor he coerces into serving him.
"Vicuña" delves beneath the overstitching, through the weave and into the true power of the power suit. A suit may or may not make the man but it can definitely be revealing. A timely take on our rollicking political scene from Pulitzer finalist Baitz.
The scenic design for "Vicuña" is by Kevin Depinet, costume design is by Laura Bauer, lighting design is by Tom Ontiveros and original music and sound design is by Karl Fredrik Lundeberg. Casting is by Meg Fister and the production stage manager is Brooke Baldwin.