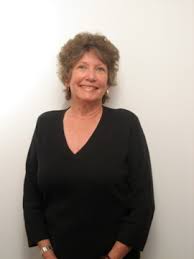 The Culver City Exchange Club's Annual Family Picnic will take place this Sunday, September 18th at Syd Kronenthal Park beginning at 11:30 a.m. Past Presidents Larry Burns and Mike Snell and President John Cohn are the co-chairs. Members are encouraged to invite family, friends and their supportive volunteers – there will be food for everyone and games for the kids (especially Mike!).
The Fox Hills Neighborhood Association is happy – Culver City is hiring traffic consultants to investigate increasing more parking, adding pedestrian crosswalks, reducing speed and adding bike lanes to the area. They will also be looking into making Green Valley Circle from Buckingham Pkwy to Bristol Pkwy one way in both directions in order to increase parking on the Northeast side of Green Valley Circle by the park (there will still be a center lane for turning). Doing so will solve a couple of major problems for Fox Hills locals: increasing parking and reducing speed.
Ben Blakeley, president of the Culver City Kiwanis Club, invites folks who might be interested in participating in some of the Club's good community efforts to come to breakfast at the Grand Casino Bakery & Café on Main Street this Tuesday. From 7:00 a.m. – 8:00 a.m. you'll meet some fun and civic-minded folks plus have a delicious breakfast. (If you enjoyed the Pancake Breakfast at Fiesta LaBallona – these are the folks who put it on!)
It's the third Saturday in September already, so lace up your tennis shoes – Saturday, September 17th's "Walk with a Doc" starts by the tennis courts at Veterans Memorial Park. Walkers meet at 8:45 a.m. for a brief health talk followed by a warm-up led by YMCA Fitness Trainer Brandon Webb and then it's off a one hour, two mile walk. Sponsored by the Los Angeles County Medical Association, Jeffrey Penso, MD and Sarah Carpenter, MD (Sandy Segal Culver City Youth Health Center) trade off on opening remarks dealing with current health topics, then both join the walkers.
This Sunday, September 18 the Culver City Historical Society will celebrate the 99th anniversary of the incorporation of Culver City with its Founder's Day Picnic. Running from 12 noon to 3:00 p.m., it will be headquartered at the picnic area in Veterans Memorial Park, where the public is invited to enjoy a delicious barbecue lunch, be serenaded by musician Steve Lage, and participate in a great 50/50 raffle. In addition, the CCHS Archives and Resource Center (ARC) will be open after lunch, and visitors will be able to view displays and exhibits of local history. Cost for Historical Society members is $25.00; $35.00 for non-members; and $10 for children 4-10 years old (under 3 are free). The deadline for tickets is September 14. Please RSVP by mail or online, including the names of all guests. Tickets will be held at the picnic site. Send checks to Culver City Historical Society, P.O. Box 3428, Culver City, CA 90231-3428 or buy lunch (and special 50/50 ticket offer) online at www.CulverCityHistoricalSociety.org/2016picnic.
Breaking ground is The Wende Museum of the Cold War. The Wende is an art museum, historical archive, and educational institution founded in 2002 by Justinian Jampol and has a collection of more than 100,000 unique objects of visual and material culture from the Soviet Union and the former Eastern Bloc. In November 2012, our City Council voted unanimously to approve a 75-year lease of the former United States National Guard Armory building on Culver Blvd. as the permanent location of the Wende Museum. (The Armory building was constructed by the National Guard in 1949, when the Cold War began to escalate, and was decommissioned in March 2011.) Renovations are now taking place and the Museum is expected to open in 2017.
Attention all bicyclists! The week of September 19th the City will be closing the Ballona Creek Bikepath from Overland to National for maintenance, including paving repair, graffiti removal, vegetation cleanup, and fence repair. Bicyclists should use alternate routes that week. (Parallel streets include Jefferson Blvd., and Farragut Drive/Lucerne/Wesley.)
Who are you walking the Parade with? Your school? Scout troop? Church? Soccer team? Family? Neighbors? What parade, you say? It's the kickoff to the Culver City Centennial Celebration on Saturday, September 24, and it starts at 9:00 a.m. at Vet's Park and heads east on Culver Blvd. to Downtown Culver City, where the Block Party of the Century takes over from 12:30 p.m. – 4:00 p.m. There'll be music, (performing artists of all types – from a Capella to Samba, to indie rock) to 3D chalk art, food ($25.00 "Taste of Culver City" tickets will let you enjoy dishes from 20 local restaurants, or get $20.00 tickets in advance from the Culver City Chamber of Commerce), games, children's activities and more – this will be a once-in-a-lifetime kickoff for the year-long celebration of Culver City's 100th Birthday!
Autumn leaves are starting to fall this week on birthday celebrants Tom Szujewski, Jim Snodgrass, Sensee Tagami, Joanna Brody (Small), and Robert Ford. If you'd like your (or a friend or family member's) birthday mentioned here, just send the information to [email protected] and we'll be happy to post it!