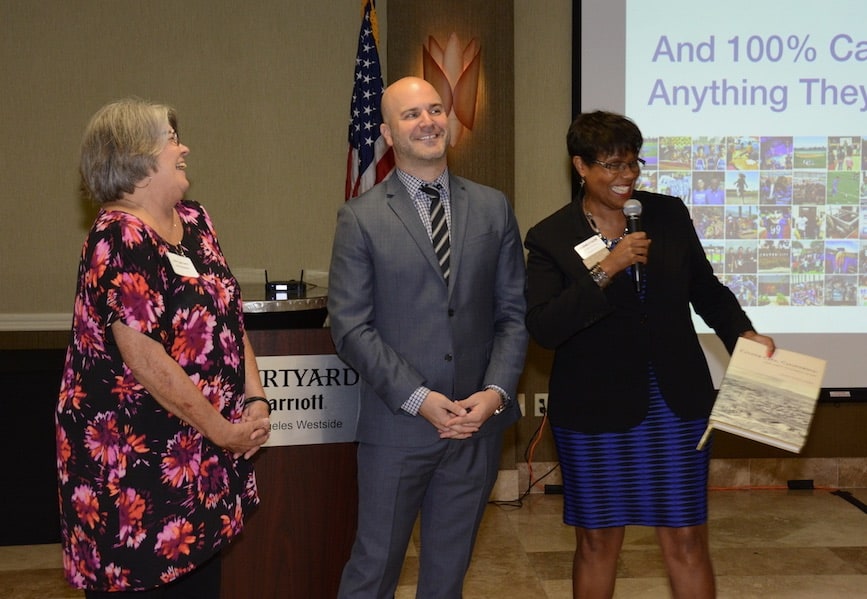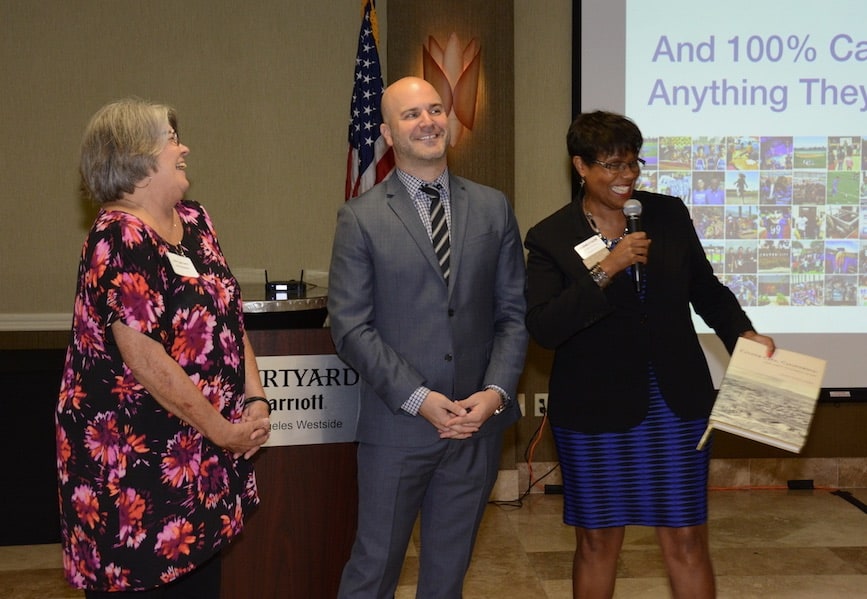 On September 7th, 2016 the Culver City Chamber met for its Issues and Eggs Forum where Dr. Josh Arnold, the new superintendent of Culver City Unified School District, spoke on his plans for each school.
During this event, Dr. Arnold was the recipient of 24 centennial history books.  The Chamber will be contributing two history books to each private school in Culver City that is a chamber member. The book has been a labor of love from the Culver City Chamber and was written by Culver City Historian and former member of the Culver City Unified School Board Julie Lugo Cerra.
At the event Colette Moore, Culver Chamber Chair 2016, stated " We felt that giving to education during the city's Centennial Year Celebration would give a lasting contribution to our schools on the importance of history. Julie's commitment to history and education in Culver City can best be shown my giving her outstanding efforts to bring our children a sense of the importance of Culver City history."
The Chamber has a long history of supporting their local school districts over the last 70 years. This includes their longtime support in every parcel tax and school bond issue, as well as it's involvement in a multitude of other school programs
The official Centennial History Book goes on sale September 20, 2016, the 99th anniversary of Culver City's incorporation. There will be a book signing event at Westfield Culver City from 5:00pm-7:00pm at Center Court.
You may order them in advance by going to www.culvercitychamber.com shipping will take place within one week of your order, bulk purchases are available at special prices listed on the website.