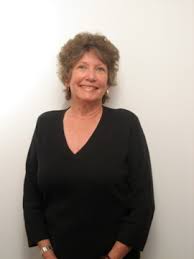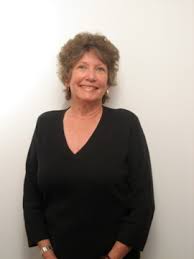 The next "Walk With a Doc" will be offered this Saturday, August 20 at Veteran's Park in Culver City, (near the tennis courts on Culver Blvd. just west of Overland Ave.) Jeff Penso, M.D. will tell about how "Lizard venom can improve your health" (yes, you read that correctly) when he speaks at 8:45 am., followed by Culver-Palms Family YMCA Fitness Trainer Brandon Webb, who will lead a brief but brisk warm up, and then the fun begins: At about 9:00 a.m. participants walk for about one hour (approximately two miles) at their own pace.
For those folks who love poke, get ready: Moving into the former BottleRock location on Main Street will be Spinfish Poke House, an offshoot of the popular Santa Monica location. AND just down the street in the Harlow building (kitty-cornered from the Kirk Douglas theater) will be seasalt, another poke restaurant! This one is officially in the city of Los Angeles, but you can certainly patronize them both!
It's the 30th Anniversary of the movie "Stand by Me," and it'll be the feature on the big screen this Saturday night when Street Food Cinema presents it at the tennis courts at Syd Kronenthal Park. There'll be food trucks starting at 5:30 p.m., the band "Patrolled by Radar" plays at 6:30 p.m. and the movie starts at 8:30 p.m. Advanced ticket pricing: $18.00 reserved; $13.00 general; Children, reserved 6-12 $11.00; Children, general 6-12 $6.00; Children 5 and under – free. At the door Reserved seating is $21.00; General $16.00; Children, reserved 6-12 $11.00; Children, general 6-12, $6.00; Children 5 and under, free. There will be limited tickets available at the door starting at 6:00 p.m. (no tall chairs, meaning no chairs over 6 inches off the ground, no tall-back chairs.) Syd Kronenthal Park is located at 3459 McManus Avenue. No residential street parking (suggested lot at 5780 W. Jefferson Blvd., $5.00 per car, rates subject to changed). "Stand by Me" is a 1986 coming-of-age comedy-drama adventure film directed by Rob Reiner and starring Wil Wheaton, River Phoenix, Corey Feldman and Jerry O'Connell. To purchase advance tickets, go to Street Food Cinema on Facebook and hit "Book Now."
From 1966 Culver High grad William Agranoff comes a reminder that the early bird price of $90.00 per person for the Culver High 50th Reunion dinner goes up to $100.00 per person on August 18th. The dinner takes place on Sept 17  at Whiskey Red's. So far 110 CCHS 1966 alumni are planning to attend the reunion dinner, a once in a lifetime event. According to Bill, "Who knows how many of us will be around for a 55-year reunion? Don`t forget, everyone, that we also have a free picnic planned for the day after, Sunday September 18 at Carlson Park at 11:30 am.  I am hoping to see lots of you at both events!"
You've heard that Culver City features a lot of public art installations, but wondered why you've never seen many of them? You'll be surprised at their uniqueness and some of their locations. To find out for yourself, visit www.culvercity.org and go to the "Enjoy" column, where Public Art is featured, including pictures and addresses of the dozens of sometimes-seldom-noticed installations. Then take off on a CulverCityPublicArt-GO expedition!
Fanning out those pesky birthday candles this week are Mary Ellen Fernandez, Ed Baughan, Monica Granados Tiggs, Lynda Harrold, Keeshawn Andrew, Helen Evans-Simon, Erna Guy, Mike Huwe, Brad Smith, and Marie-Bernadette Angeles. If you'd like your (or a friend or family member's) birthday mentioned here, just send the information to [email protected] and we'll be happy to post it!