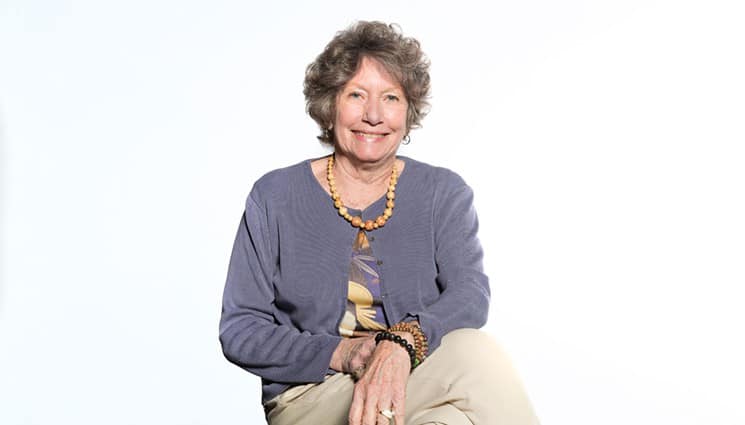 We all know how shy (yeah, right) he is, but Mayor Jim Clarke is hosting a special Story Time at the Library this Tuesday, August 9 at 7:00 p.m. As a salute to the upcoming Culver City Centennial celebration, he'll read the children's counting story, One Hundred Hungry Ants by Elinor J. Pinczes in the Community Room of the Culver City Julian Dixon Library. Co-presidents of the Friends of the Library Elaine Hirohama and Nancy Kuechle have been assured that Mayor Clarke will also give an update on some of the festivities being planned for this year-long celebration and a fun, 100's- themed craft will follow the story time.
Not tired of politics yet: From Amir Zendelhnam comes a quick reminder that the next 54th Assembly District Republican Central Committee meeting is on Tuesday, August 9th at 7:30 p.m. at their usual spot at Lenny's Deli in the back room. The address is 2379 Westwood Blvd Los Angeles, CA 90064.
Closer to home, the Culver City Democratic Club hosts its General Meeting at 7:00 p.m. on the next night, Wednesday, August 10 at the Veterans Memorial Building, 4117 Overland Ave, where like-minded Democrats meet to enjoy a program, discussions and free refreshments.
Good to see local drummer Sonny "B" at the CCPD National Night Out event last week! He reminded us that his "Mystic Knights Trio" (his American Roots and Blues Trio) will be playing this Sunday, August 14 at Gaby's Mediterranean, 7:00 p.m. – 10:30 p.m. Gaby's is nearby at 10445 Venice Blvd. We certainly agree with Sonny that they have "great food, great music, BYOB. All ages welcome. Come relax on the patio and enjoy the evening with us."
Culver City Elks' Lodge #1917 members have a little longer to get in shape for their Lodge Clean-Up & Repairs date – it's now scheduled for Sunday, August 21 from 9:00 a.m. – 3:00 p.m.
Local Summer Camps are winding down as the new school year approaches (earlier than usual!), but The Help Group's summer camp for children with autism spectrum disorder and other special needs gets little notice among all the other camps – until now! Led by highly-trained therapists and counselors, the programs create opportunities for children and teens to engage, experience and explore. Each of the Kids Like Me's unique day camps strives to developmentally and chronologically match children across the spectrum to ensure an appropriate peer group for learning and fun. (All the programs are developed by a multidisciplinary team to address unique strengths and abilities, and are tailored to ensure the best possible camp experience for everyone). Children and teens have participated in daily camp activities such as field trips, art projects, sensory play, outside games, special events, animal-assisted activities, and much more. For more information on all their programs, visit www.thehelpgroup.org The Help Group is located at 12095 W. Washington Blvd. in Culver City.
As of last week's Culver City Exchange Club meeting, Past President Dr. Jay Shery reported that his wife, Katie Shery was in Intensive Care at UCLA Hospital. She was feeling extremely lightheaded and he rushed her to UCLA where she received a pacemaker, but complications followed from her anticoagulant therapy. She will probably require a heart valve replacement surgery in the near future. Past President Bruce Popkin reported that member Katie Laase's father is doing well following open heart surgery. Here's wishing good health to both these folks!
With the summer heat bearing down, the Culver City Rock & Mineral Club is happy to have learned that the forecast for this Saturday, August 13 calls for lower temperatures at Lindberg Park where they'll get together for their Annual CCRMC Picnic from 10:00 a.m. – 4:00 p.m. The event always features great food, good conversation, and a "super fun Silent Auction." The Club supplies charcoal, hot dogs, hamburgers, buns, water, and utensils. Members are asked to bring a salad, side dish, fruit/veggies, or a dessert to share, plus whatever non-alcoholic beverages they enjoy. Also, each attendee is asked to bring an item(s) to contribute to the Silent Auction – rough, slabs, cut and polished rocks, books, jewelry, tools or supplies – are all welcome additions.
Neil Diamond had it right with "Hot August Night": birthday celebrants fanning themselves this week include Megan Hayes, Mark Johnson, Mike Snell, Nancy Joujon-Roche, Dan Cohen, Geoff Maleman, Theresa Brooks, Traci Anderson, Joyce Watanabe, Minda Moe, Leda Rogers, Charla Gardner and a special salute to Joanne Scheding's mom, Betty Scheding, who celebrates her 100th birthday this week!! If you'd like your (or a friend or family member's) birthday mentioned here, just send the information to [email protected] and we'll be happy to post it!