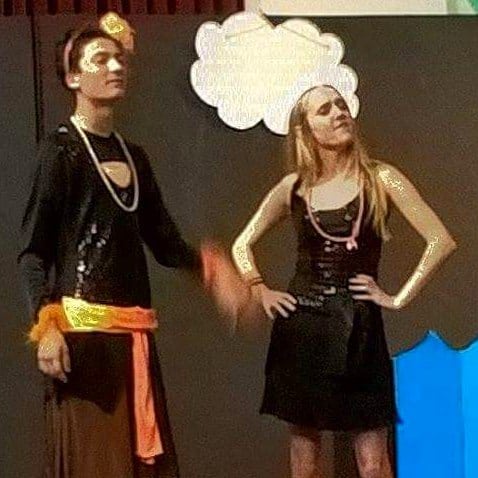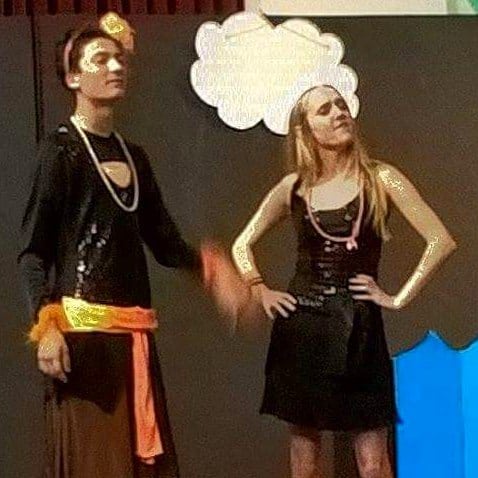 What's better than biting into a big, juicy peach? Watching your amazing local talent make the most of a Giant Peach! This will be the first weekend for the the Grace Church production of James and The Giant Peach, and you will want to savor it. Premiering Saturday July 23 at 7 pm, with a matinee on Sunday at 3 pm, this charming show has it all. More performances are offered next weekend, with a Friday 7 pm and Saturday 3 pm matinee. Tickets are available for a donation at the door.
Featuring a wickedly tuneful score by the Tony Award-nominated team of Pasek and Paul and a curiously quirky book by Timothy Allen McDonald, critics rave: James and the Giant Peach is a "masterpeach!"
When James is sent by his conniving aunts to chop down their old fruit tree, he
discovers a magic potion that results in a tremendous peach… and launches a journey of enormous proportions. Suddenly, James finds himself in the center of the gigantic peach, among human-sized insects with equally oversized personalities, but after it falls from the tree and rolls into the ocean, the group faces hunger, sharks and plenty of disagreements. Thanks to James' quick wit and creative thinking, the residents learn to live and work together as a family. The dangerous voyage is a success, but the adventure takes a whole new twist once they land on the Empire State Building.
Did we say bring the kids ? Hey, bring the kids. You will have a peachy time.
Grace Lutheran Church
4427 Overland Ave.  
Culver City 90230