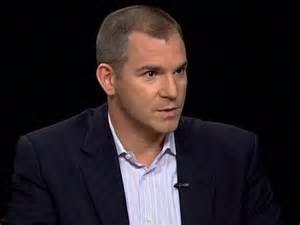 The New York Times Op-Ed Columnist Frank Bruni will be at The Willows Community School on March 17 to talk about his new book "Where You Go is Not Who You'll Be," addressing the college application anxiety that takes such a toll on families.
Bruni writes about higher education, politics, popular culture, food, and gay rights.  His talk, based on his book, "Where You Go Is Not Who You'll Be," addresses the conviction that the futures of young people will be determined and their worth established by which colleges say yes and which say no.  Bruni explains why this belief is wrong and gives students and parents a new perspective on this brutal, deeply flawed college admissions competition, offering a path out of the anxiety it provokes.
Since first joining The New York Times as a metropolitan reporter in 1995, Mr. Bruni has served as the chief restaurant critic, Rome bureau chief, the Washington-based staff writer for the Sunday Magazine, and a White House correspondent. He previously worked for the Detroit Free Press where he covered the Persian Gulf War and was named a Pulitzer Prize finalist in feature writing. He is the author of two New York Times Bestselling books, the memoir "Born Round: A Story of Family, Food and a Ferocious Appetite," and a chronicle of George W. Bush's 2000 presidential campaign "Ambling Into History."
Thursday, March 17, 2016
7:00 – 9:00  p.m.
(Talk followed by Q & A and Booksigning)To pre-order Frank Bruni's Hardcover book: "Where You Go Is Not Who You'll Be" go towww.thewillows.org/bruni-book
To attend the event, please RSVP at www.thewillows.org/Page/Community/Events The evening is free and open to all. Seating is limited; a reservation is required.