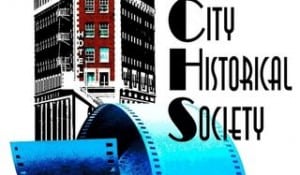 Society President Michelle Bernardin put out the call for involvement in the city's Centennial Celebrations at the installation of officers and general meeting last month.
"There is room for new people," she said following her installment in her second term. "We will need everyone to get involved and to help the Culver City Centennial Celebrations Committee."
Culver City is rich with history, much of it from the film industry, and thanks to the historical society, much of it stored for preservation and public viewing in the archives(ARC) in the Veterans Building. The ARC's current exhibit includes doll size mannequins of the cast of Gone With the Wind, among the most famous of hundreds of movies filmed in Culver City.
Many of the society's founding members in 1979 and -80 have moved on, but member dedication is such that the board seldom changes a great deal, as evidenced at the recent installation of officers for 2-year terms. Several incumbents either stayed the course or shifted to a new position, but the board welcomed three new faces as well.
Veteran board member and City Historian Julie Lugo Cerra left the vice president of museums/archives position to the team of Ellen and Arthur Litman.
Another long-time member, Judy Stangler, retired after 17 years on the board and serving as editor of the Culver City Historical Society News last year. Communications Chair Joy Jacobs took over as acting editor. "I enjoyed communications for 10 years," Jacobs said, "but it was time to move on and I look forward to the newsletter."
Tami Eskridge juggled three hats last year: acting treasurer, membership chair and VP of development. She is settled as treasurer and Janet Chabola took on vice president of development.
Society members work closely with each other, so the installation and annual general meeting took just under an hour, including the barbeque meal from Holy Cow.
Incumbent Vice President of Programs Joy Parrish said last fall if reelected, she would be happy to continue bringing in special events like the history of the Culver City Police, presented last fall by the current and three former chiefs of police. That event was highlighted by a slide show of all former chiefs, some of whom lasted less than a year, with photos of uniforms and equipment from the archives as well as personal stories of how police training has developed over the years.