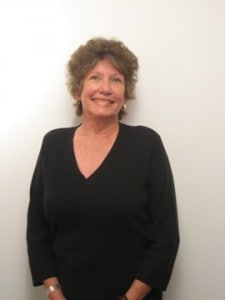 Please take a moment to high-five our Culver City Police Officers for the fast and efficient turnout last Thursday following the attempted robbery of One West Bank at Raintree Plaza. They worked closely with the Culver City Unified School District in placing El Rincon and El Marino elementary schools on "modified lockdown" and enlisted the help of neighboring departments to help scour the area, tracking and arresting the fleeing suspects.
Both excited and sad…The Culver City Exchange Club is already hard at work on the 2016 Car Show, and Dr. Jay Shery and John Cohn have been communicating with the Barris family to get things going. It turns out that a Rat Pack Theme was the late George Barris's expressed wish for this year's theme, and that it definitely going to happen! The online site is up and running, and planning meetings will start mid-February for the May event.
Is this kind of like speed-dating? The Culver City Chamber and the LAX Coastal Chamber are conducting a productive morning of Speed Networking on Tuesday, January 26, 2016 from 7:45 a.m. – 9:00 a.m.
This provides a chance to meet new contacts in 5-minute intervals over coffee and a light breakfast. You should come prepared with business cards, your best marketing pitch, and a smile. Register early, as only 15 spots are available, and it's sure to be a sell-out. It takes place at the LAX Coastal Chamber of Commerce, 9100 S Sepulveda Blvd #210, in Westchester. The cost is $10 for Chamber Members; $20 for Not-Yet Members. RSVP: By 1 PM Monday, January 25, 2016 – email [email protected]
If this is indeed Your Year, West L.A. College Westside Extension has over 500 classes available to help make it happen! If you want to exercise more, invest in yourself, get your house in order or just try something new, there are business classes, fitness and recreation opportunities, performance and music classes, languages, arts & crafts, Medial Insurance Billing & Coding Certificates as well as certificates for Pharmacy Technician and Hospitality, Fashion & Makeup, and classes for kids. For dates, fees, and other information call WLAC at (310) 287-4475 or register online at www.westside.wlac.edu.
Midweek rocks at most of our local houses of worship, to wit: This Wednesday, January 27th, 7:00 p.m. – 8:30 p.m. Westside Unity will present a new class, titled "Heart-Centered Metaphysics" by Paul Hasselbeck (10724 Barman Avenue); Grace Lutheran Church has a Wednesday evening potluck supper and worship service with music, starting at 6:00 p.m. (4427 Overland Avenue); Agape International Spiritual Center (5700 Buckingham Parkway) offers Move and Groove with MOA – Movement Of Agape, a unique blend of Yoga and Meditation, woven together to nourish the mind, body and spirit every Wednesday 5:25 p.m. to 6:30 p.m. in Room 3 for a love donation. The instructor is Etan Boritzer. Then in the Sanctuary every Wednesday is a 6:45 p.m. Meditation followed by a 7:15 p.m. Service, and since this will be the fourth Wednesday of the month, the music will be embellished by the Movement of Agape!
Certainly seasonal is this Saturday evening's "A Winter's Concert" by the Culver City Symphony Orchestra. The program will feature the strings of the orchestra with Bach's Violin Concerto, E Major, an oboe concerto and Mendelssohn's String Symphony No. 8. Admission is $10.00 per person; $5.00 for those 13-17, and free for ages 8-12 when accompanied by an adult. The Box Office opens at 7:00 p.m. and the concert begins at 8:00 p.m. at the Veterans Memorial Auditorium. Frank Fetta is the Orchestra's Music Director and Conductor.
If you're looking for a worthwhile place to donate your time, it may not be too late to volunteer for the 2016 Culver City Homeless count, set for this Wednesday, January 27 from 8:00 p.m. until midnight. The Culver City deployment site will be at the Senior Center, located at 4095 Overland Avenue. Volunteers (100+ are needed) will conduct a count that allows the city to more accurately track the changes in homelessness and evaluate the success of local efforts. In addition, this information is used to help advocate, plan for and secure resources to assist people to regain self-sufficiency. Volunteers (who must be at least 18 years old) will work in teams and will receive training in recording the count. If you're interested, contact Jill at (310) 253-6722 or email [email protected]
Birthday greetings go out this week to Marcus Tiggs, Cathy Biggs, Jesse MacGregor, Michael Koppula, Nina Goller, Jerry Gottschalk, and Judie McAskill. If you'd like your (or a friend or neighbor's) birthday mentioned here, send the information to [email protected] and we'll be happy to post it!